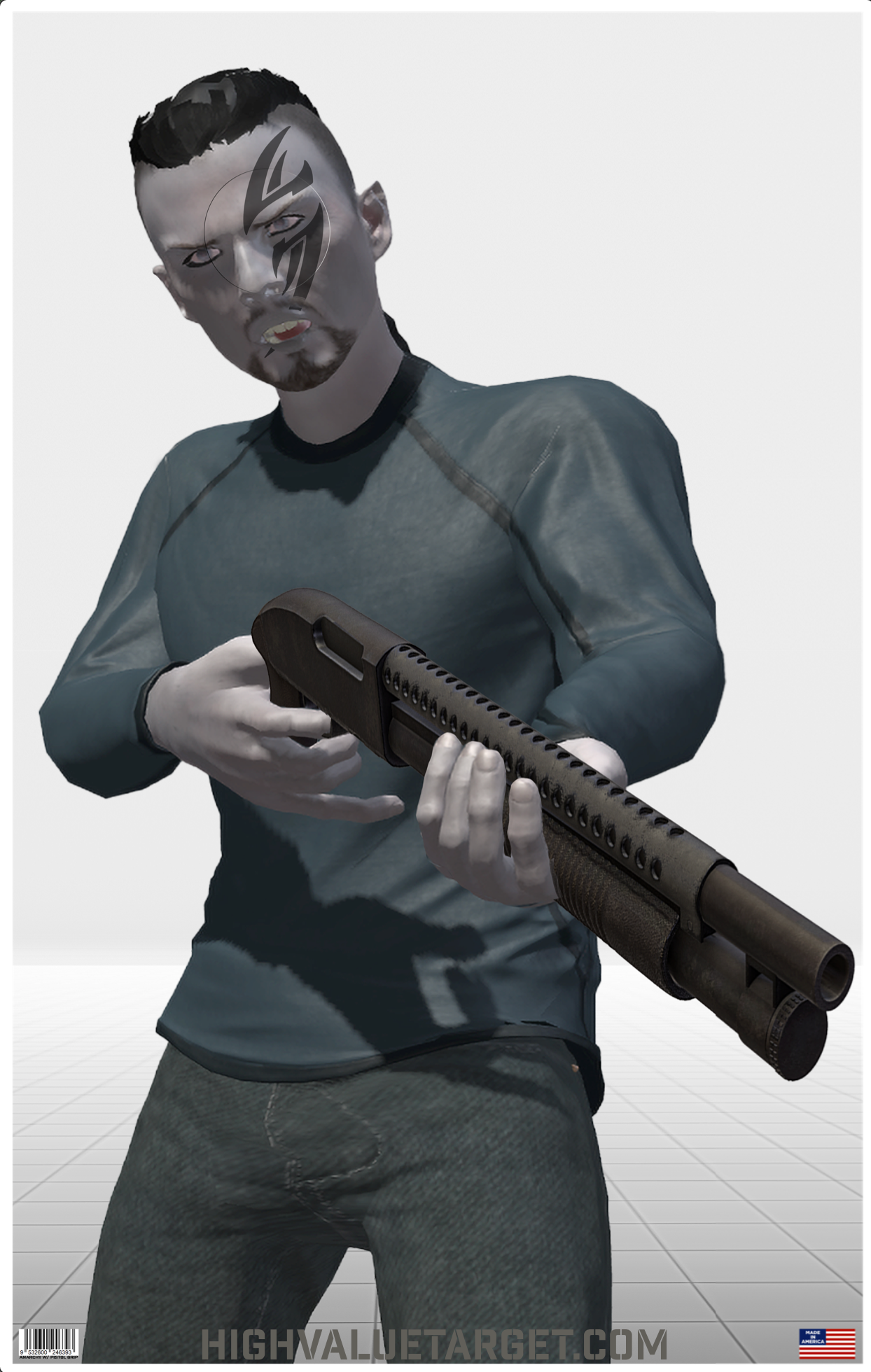 Anarchy_Pistol Grip
---
Targets sold beginning in quantities of 10. Each "add to cart" = 10 targets.
21% OFF SALE THROUGH NOVEMBER /  *See discount at checkout
Description:
This versatile target is good for use in the shoot house, CQC, law enforcement and home defense related training.  The target character is depicted holding a shotgun.
Our target characters do not have lines like traditional targets. Instead, we feature a Threat Elimination Zone (TEZ™) faintly depicted over the heart or the cerebellum of the brain.

Features:
The head is 5 inches across and the shoulders present 14 visible inches to the shooter.
 TEZ™ is 3 inches in diameter over the cerebellum of the brain.

Target size - 21 X 33 inches long, fits most outdoor shooting stands.

3D shading enhances contrast & depth, reduces glare and is ideally suited for night vision devices.

Thick C1s card-stock paper lasts 3x as long as normal paper targets. Additionally, this paper stands up to weather and show's shot groups better.



Strategically Designed Targets