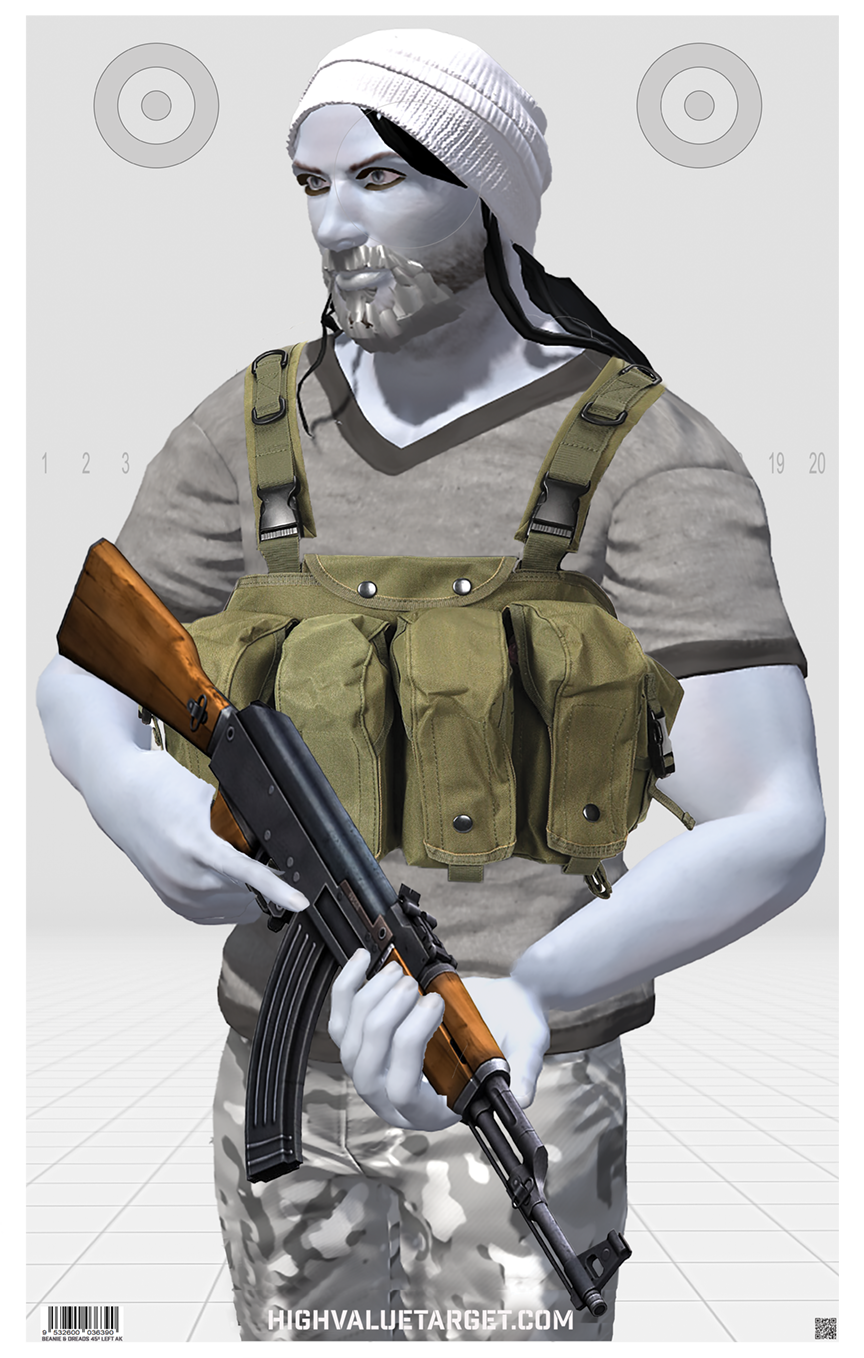 Beanie & Dreads_45º Left
---
Targets are sold in quantities of 10, each "add to cart" = 10 targets.
Description:
This target challenges rifle shooters and snipers to place rounds effectively on target. The target character is depicted wearing a Rhodesian vest containing double-stacked AK mags, acting much like a plate carrier.
The recommended best shot location for this target begins immediately above the Rhodesian vest and continues north to the head. This target is ideal for precision rifle, LE & military snipers, the Shoot House and standard flat-range training.

Features:
All targets printed exclusively on C1s card-stock paper allowing for 3x as many rounds before the target is changed out. This paper significantly increases longevity, resists weather and show's shot groups better than standard targets.
The head and shoulders meet military sniper specs for "milling" potential targets at distance. The head is 7 inches across and the shoulders are 16, as the subject is bladed to the shooter.
Two additional 3 inch aiming points, slightly faded as not to distract from Shoot House training.
Target size - 21 X 33 inches long, fits most outdoor shooting stands.

3D shading enhances contrast & depth, reduces glare and is ideally suited for night vision devices.

A unit of measurement (in inches) is lightly depicted behind the shoulders of the subject to provide perspective for precision shooters.