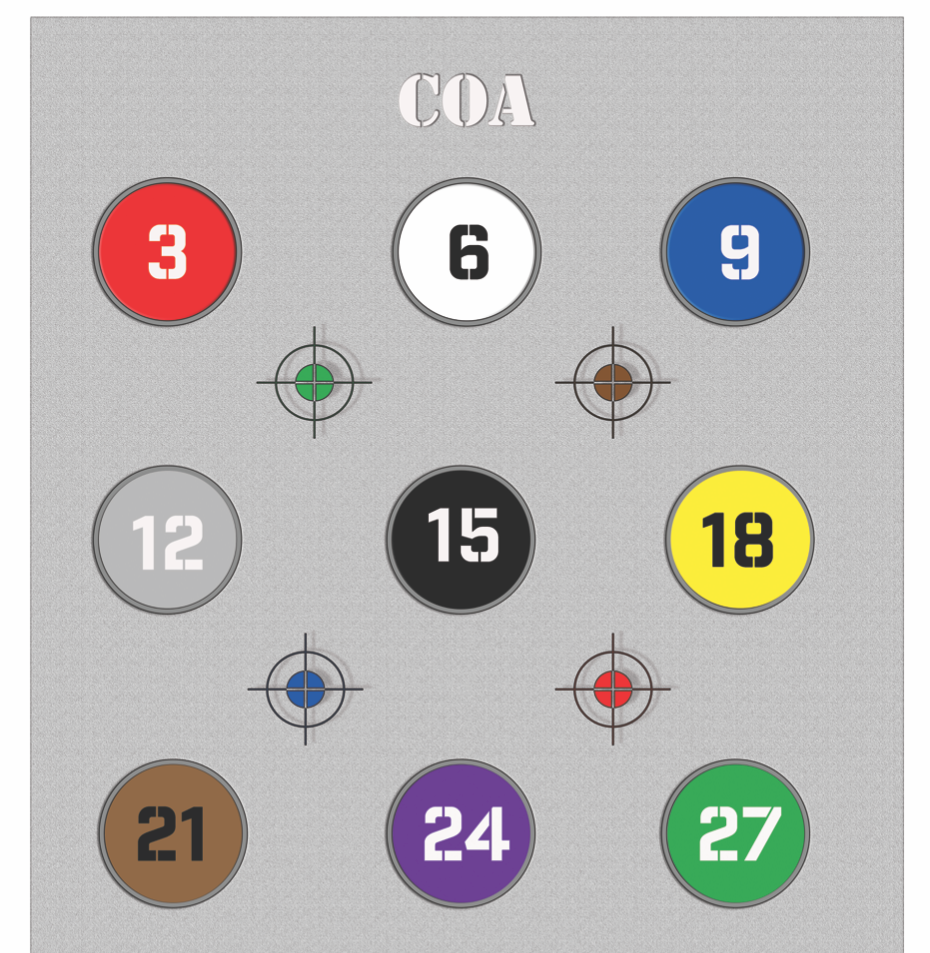 COA
---
Targets are sold in quantities of 10, each "add to cart" = 10 targets.

 *This target comes with a digital download which includes a variety of shooting drills and recommendations of how best to use this target.

Description:
 How do you learn to think your way through a gunfight? Situational awareness and critical thinking skills are known to diminish when endorphins like epinephrine enter the blood stream. This target is instrumental in teaching crucial thinking skills while pressing the trigger.
This target was developed at the direction of Johnny Primo,  a decorated army Special Forces soldier. Johnny provides a variety of tactical training and his company is called, Courses of Action (COA). 

This target is Indoor Range compliant. There is a 4 inch space at the top of the target and the aiming points are centralized taking into account bullet trajectory.

Features:
All targets exclusively printed on C1s card-stock paper allowing for 3x as many rounds before the target is changed out. This paper significantly increases longevity, resists weather and show's shot groups better than standard targets.
13 centralized aiming points conducive for indoor range use.
The aiming points are differentiated by colors, shapes and numbers to facilitate cognitive shooting drills.

The target is 21 X 33 inches long, designed to fit outdoor shooting stands.
Background shading reduces sun glare and enhances contrast & depth.
Well suited for night vision training.

Strategically Designed Targets

COA
Sale price

$24.90
Regular price
(/)