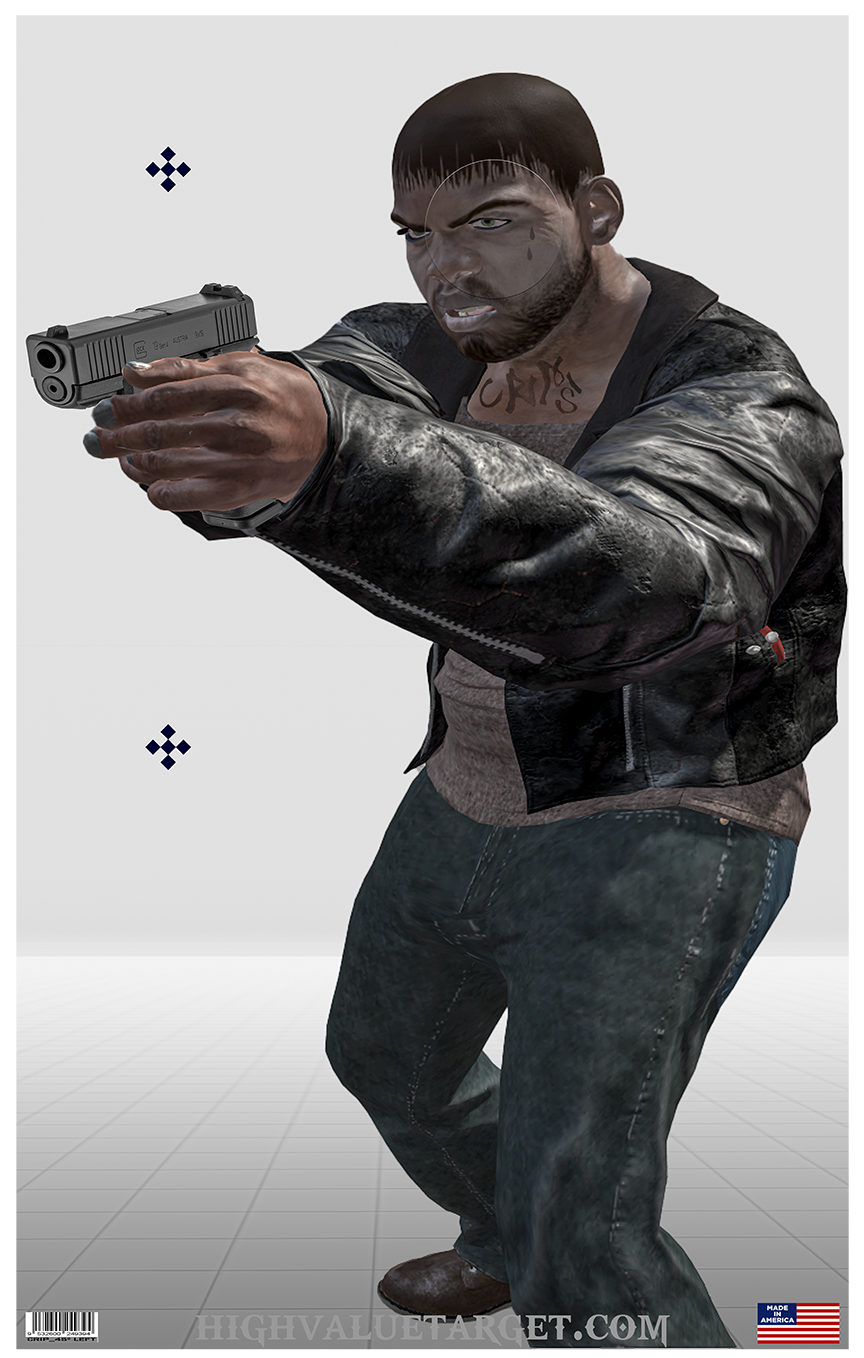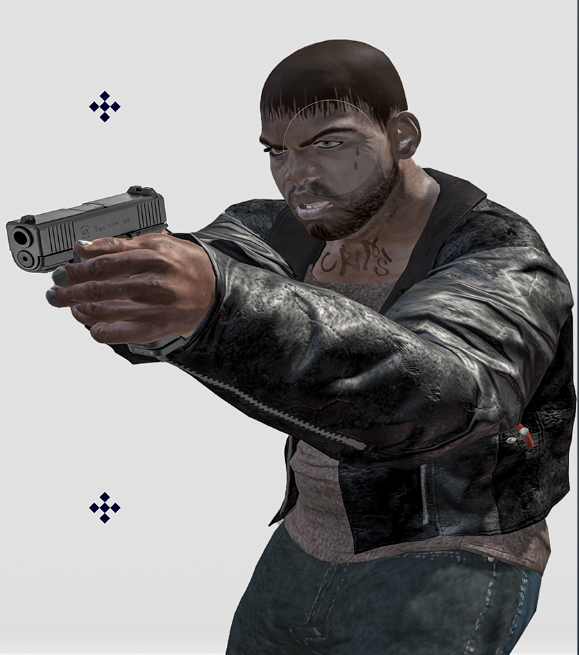 Crip 45º Left
---
Targets sold beginning in quantities of 10. Each "add to cart" = 10 targets.
Description:
This versatile target is best for law enforcement, home defense  and those carrying concealed. This target challenges shooters to place rounds effectively on target. This target character is wearing a leather coat, which makes identifying the heart, difficult. Therefore, the shooter trained in Image Processing will focus the sight picture upon the head and use the eye as reference point; in effect aiming for the cerebellum of the brain.

Features:
Centralized aiming points for indoor range use.
The head is 5 inches across and the shoulders present 14 visible inches to the shooter.
Two additional 1 inch aiming points to confirm zero. 

Target size - 21 X 33 inches long, fits most outdoor shooting stands.

3D shading enhances contrast & depth, reduces glare and is ideally suited for night vision devices.

Thick C1s card-stock paper lasts 3x as long as normal paper targets. Additionally, this paper stands up to weather and show's shot groups better.

Strategically Designed Targets