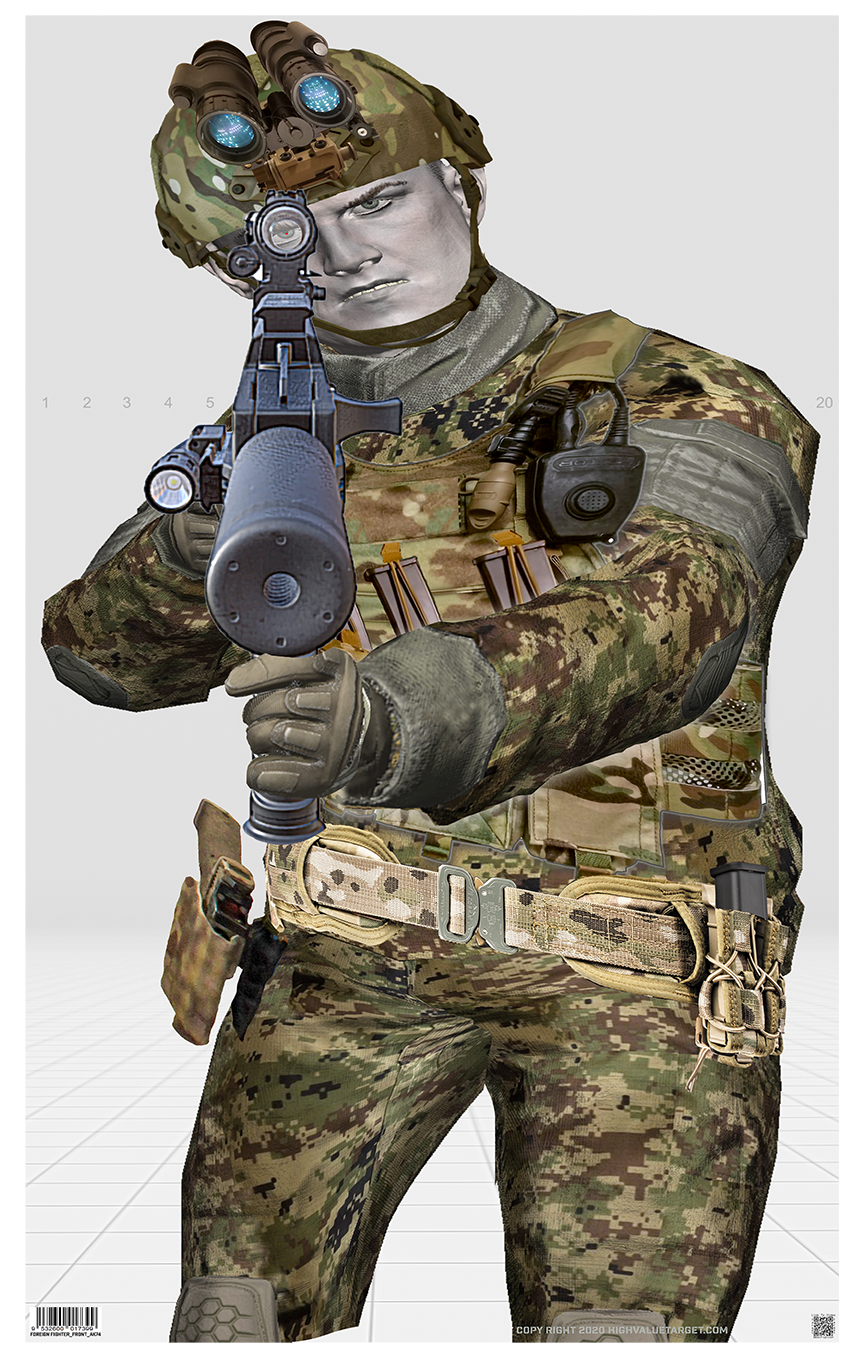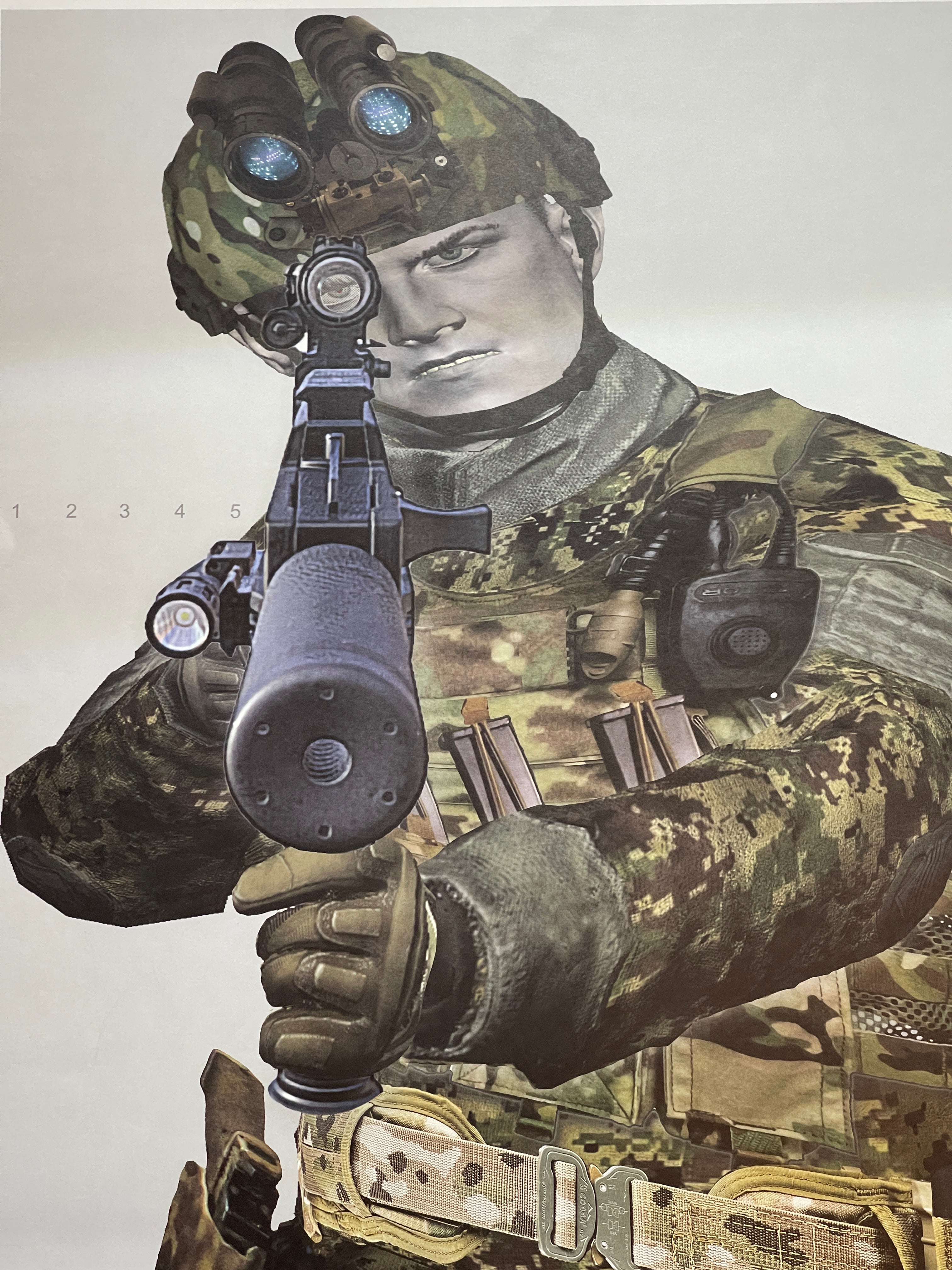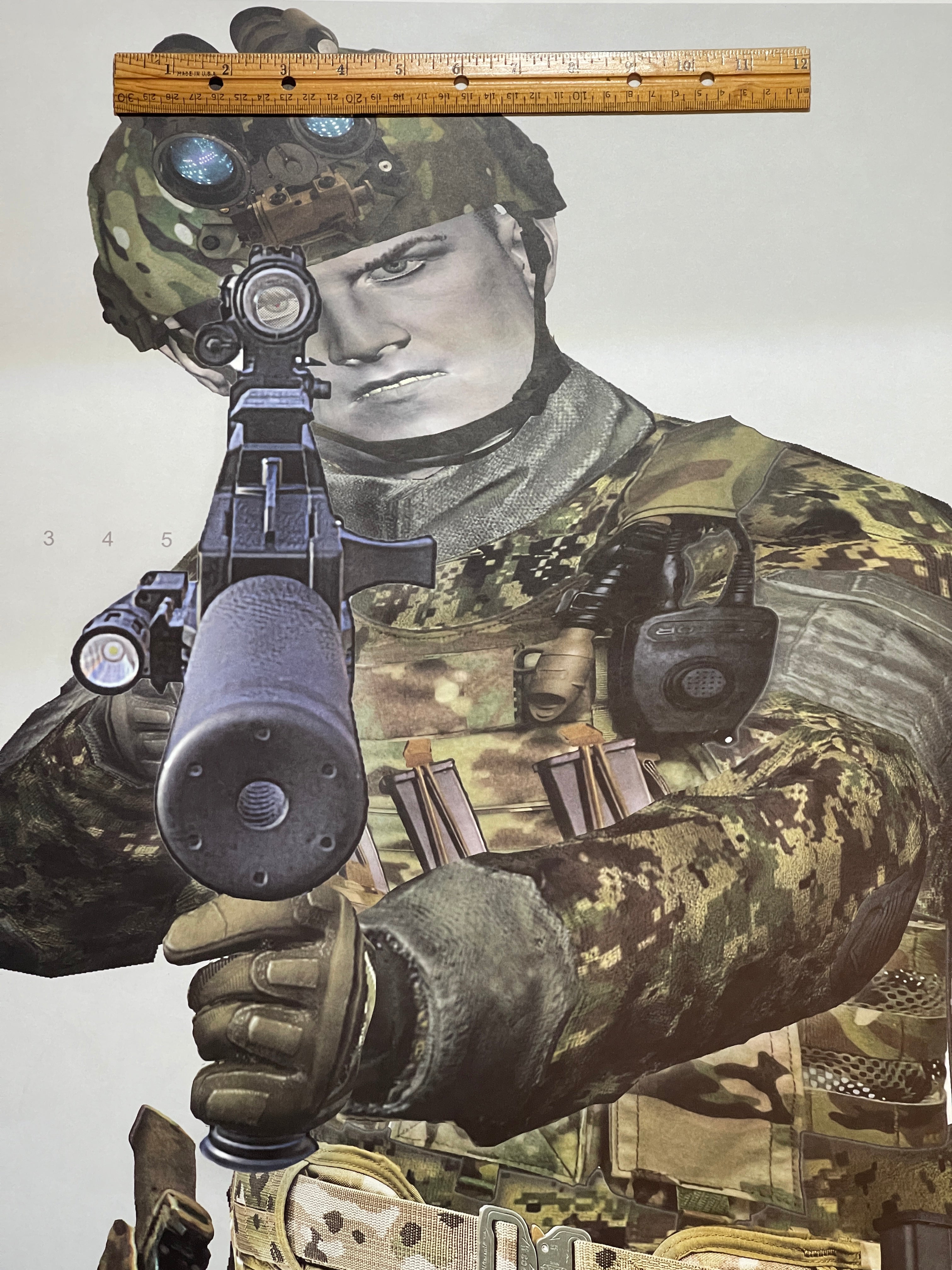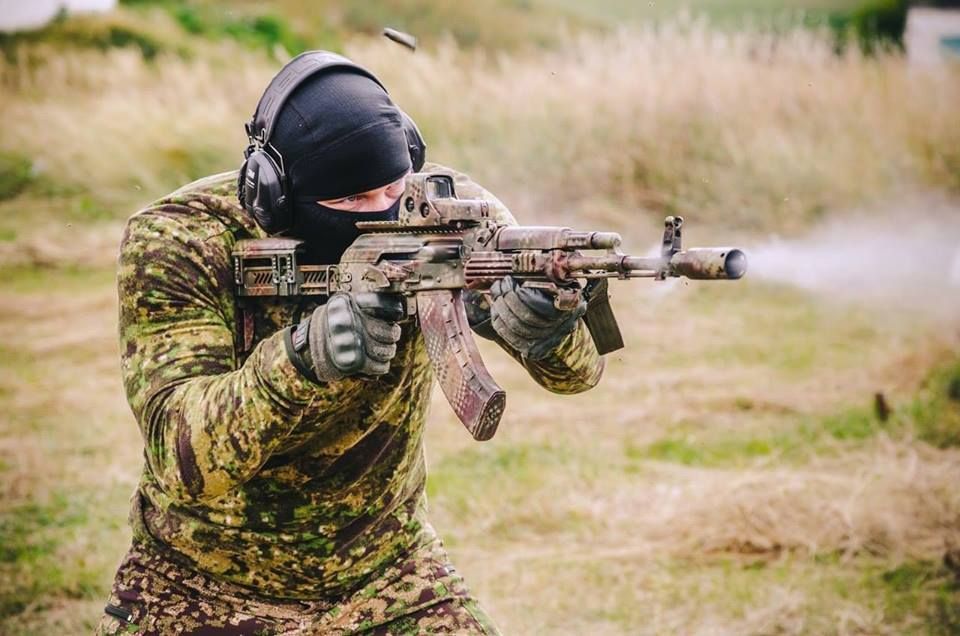 Spetsnaz Full Kit
---
Targets are sold in quantities of 10, each "add to cart" = 10 targets.
SALE - 50% At Checkout, Use Code: BG39JEN9PPJH
Description:
  Spetsnaz operators are barely distinguishable from US Special Operations soldiers due to the gear and equipment they are known to wear. They are often seen wearing Crye Precision and other gear items favored by US Spec Ops. However, Spetsnaz and GRU love their AK74's, which are most often tricked out with suppressors, optics and ergonomic enhancing features. There is a significant difference between training on a bland silhouette target and a target that depicts the threat. During Biden's pull-out of Afghanistan he left behind nearly every gear item depicted on this target character.  Military, law enforcement and even standard civilians are getting geared up like special operations soldiers. If you are still training to shoot center mass on a silhouette type  target, you are behind the training curve. Everything evolves, what are you doing to take your training to the next level?
Features:
All targets printed exclusively on C1s card-stock paper allowing for 3x as many rounds before the target is changed out. This paper significantly increases longevity, resists weather and show's shot groups better than standard targets.
3D shading enhances contrast & depth, reduces glare and is ideally suited for night vision devices.
 Ideally, suited target for Airsoft, UTM, and Simunition training.
Size - 21 X 33 inches long, suitable for the Shoot House and most outdoor target stands.