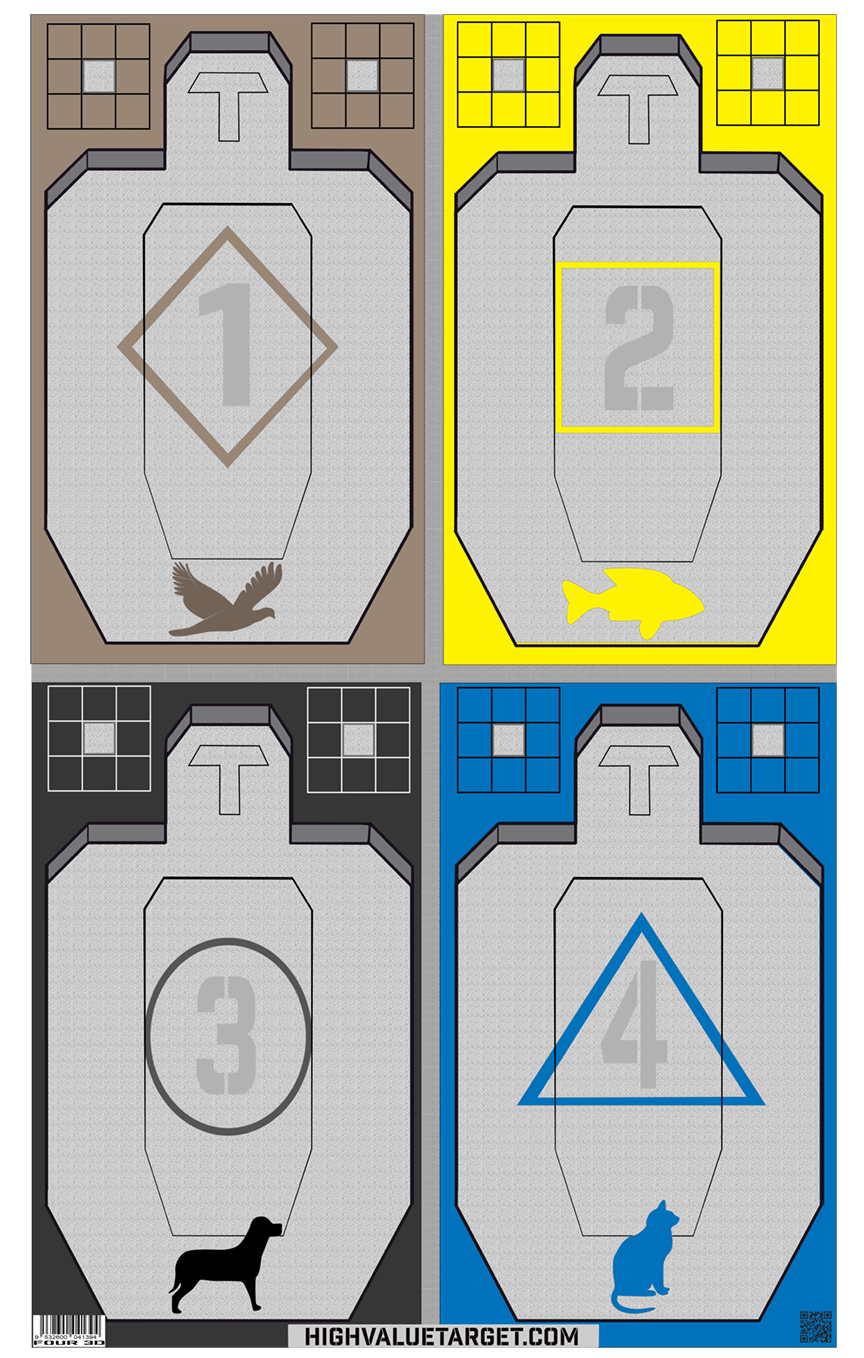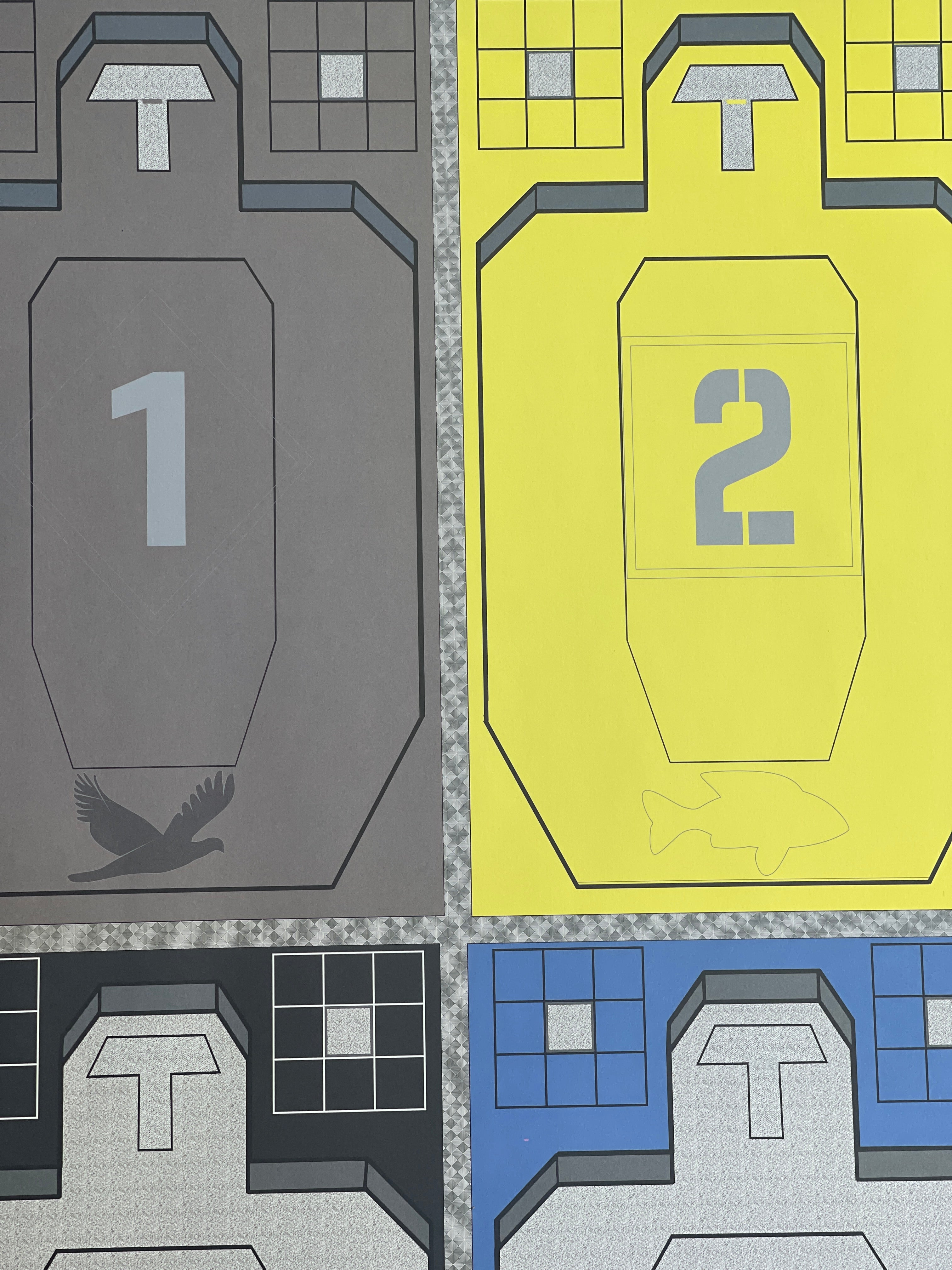 FOUR 3D
---
Targets are sold in quantities of 10, each "add to cart" = 10 targets.
Description:
FOUR 3D encourages creative training design emphasizing cognitive abilities during training. Instructors may call out colors, shapes, animals, or numbers. These types of drills are excellent for learning to think while performing all other points of performance related to shooting. The US Army Special Forces (Green Berets)  emphasize this type of training, incorporating complex shooting drills intended to train the shooter to think through the situation.

Features:
16 different aiming points dispersed across 4 different targets.
EIGHT squares containing a centralized 1 inch square are located at the corners of each target. Well suited for grouping exercises and sighting in Red Dot optics.

3D shading enhances contrast & depth, reduces glare and is ideally suited for night vision devices.
Super thick paper resists weather and show's shot groups better; Also, ideally suited for Airsoft, UTM, and Simunition training.
Size - 21 X 33 inches long, suitable for the Shoot House and most outdoor target stands.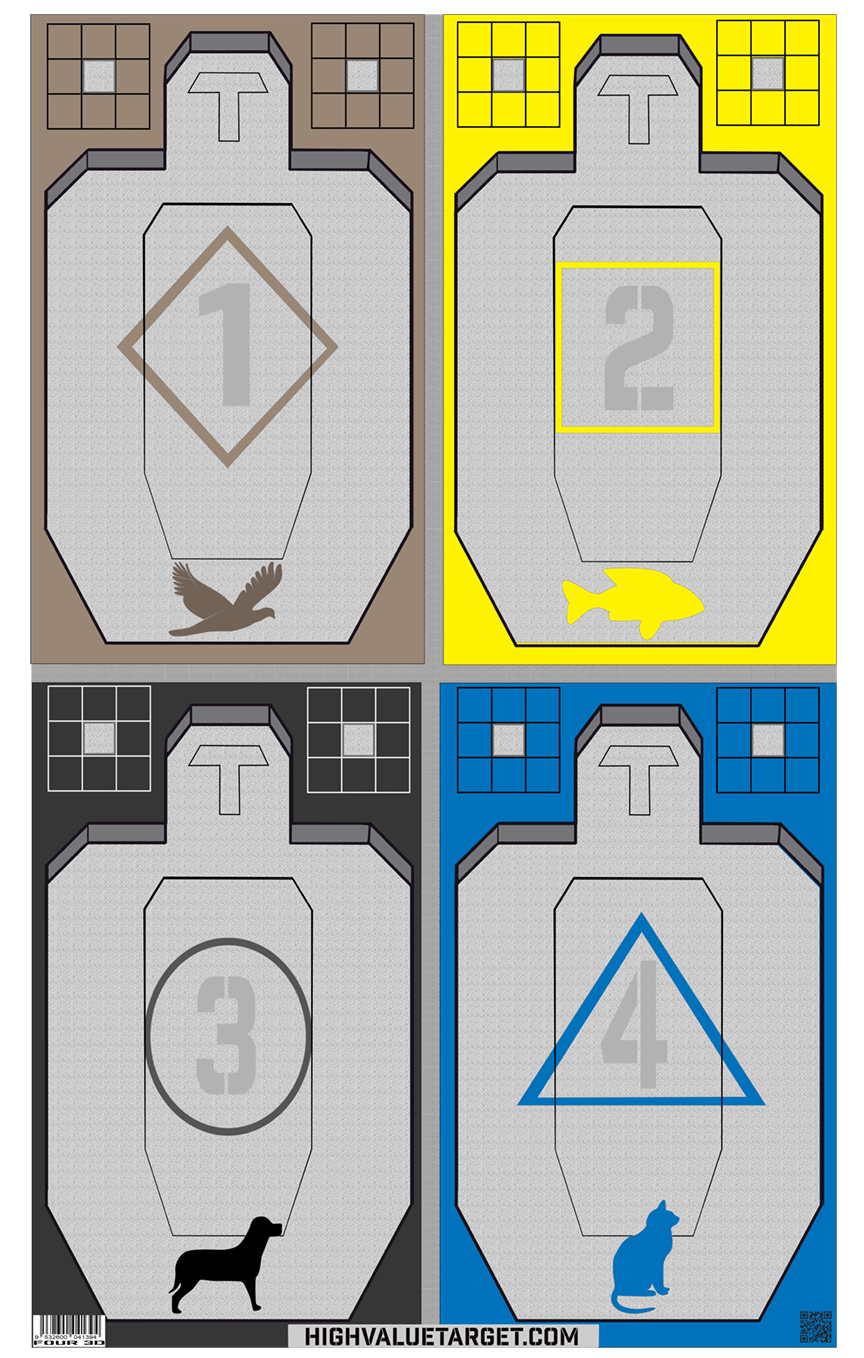 FOUR 3D
Sale price

$24.90
Regular price
(/)