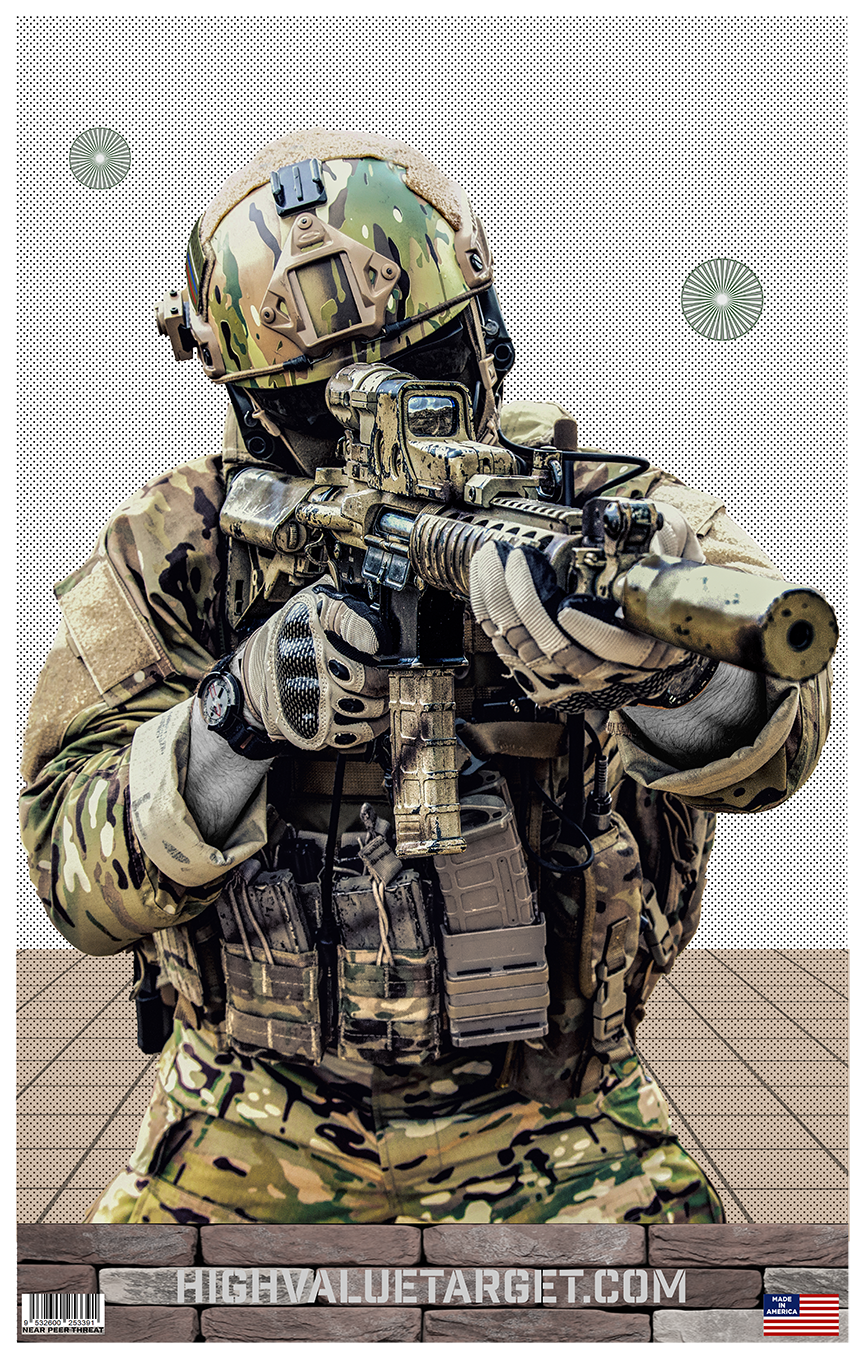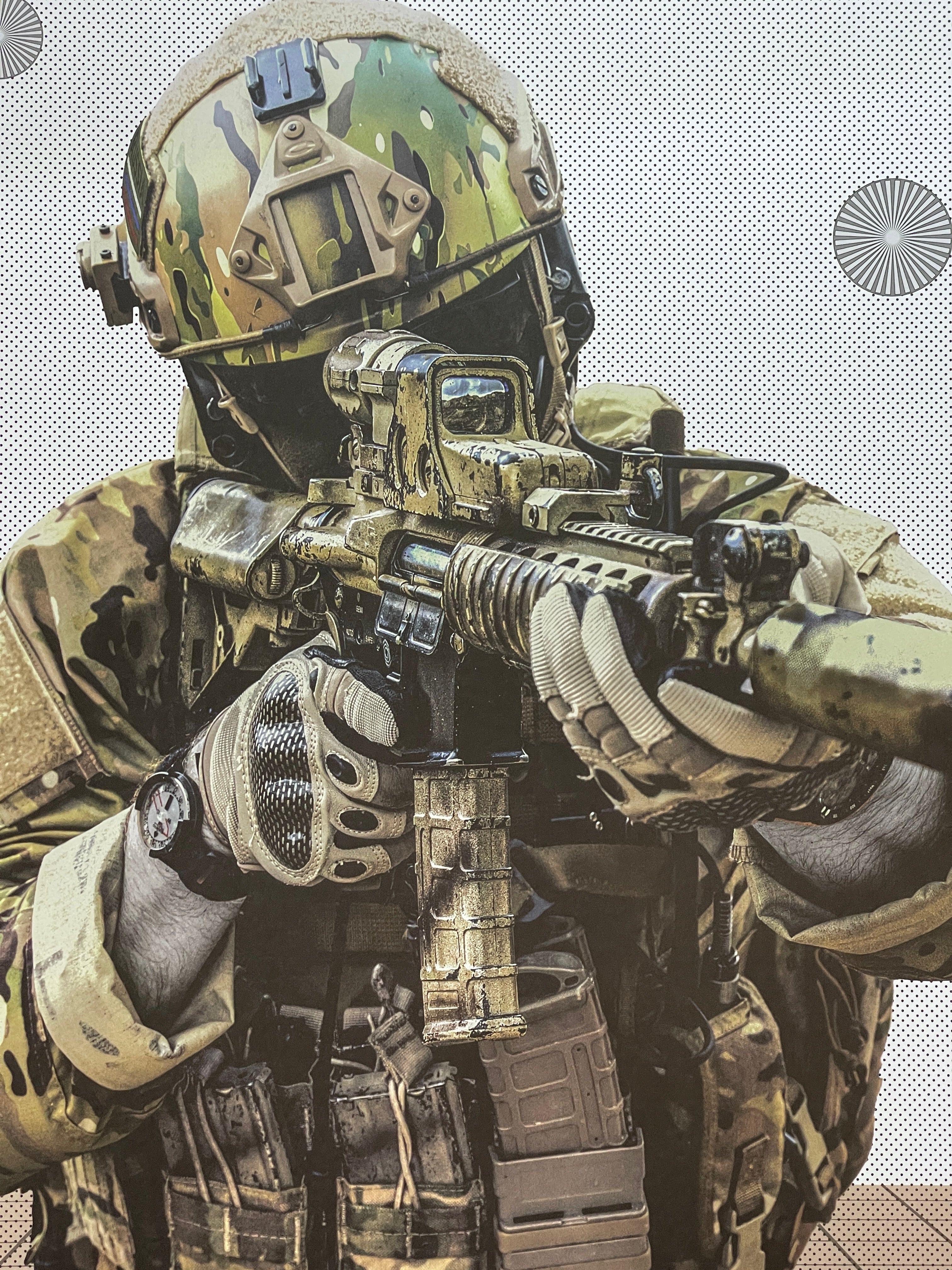 Full Kit_Aimed In
---
 Targets are sold in quantities of 10, each "add to cart" = 10 targets.
*NEW TARGET



Description:
 The targets you train with should represent the threat you training to defeat. This is our most difficult target outfitted in full kit with helmet, ballistic plate carrier and suppressed rifle w/ optic. The most advantageous location to engage this target is on the head and to the right or left side of the rifle. The two additional aiming points on the target represent the size of the most ideal location to place rounds. Repetitious shooting drills on the range will teach shooters how to engage this type of threat, skills which will directly translate to the Shoot House and real world situations.

Features:
All targets printed exclusively on C1s card-stock paper allowing for 3x as many rounds before the target is changed out. This paper significantly increases longevity, resists weather and show's shot groups better than standard targets.
Two additional aiming points intended not to distract shooters when used in the Shoot House. One two inch aiming point and one 1.5 inch aiming point.

3D shading enhances contrast & depth, reduces glare and is compatible with night vision devices.
Size - 21 X 33 inches long, ideal for the Shoot House and most outdoor target stands.
Centralized aiming points for indoor range use.