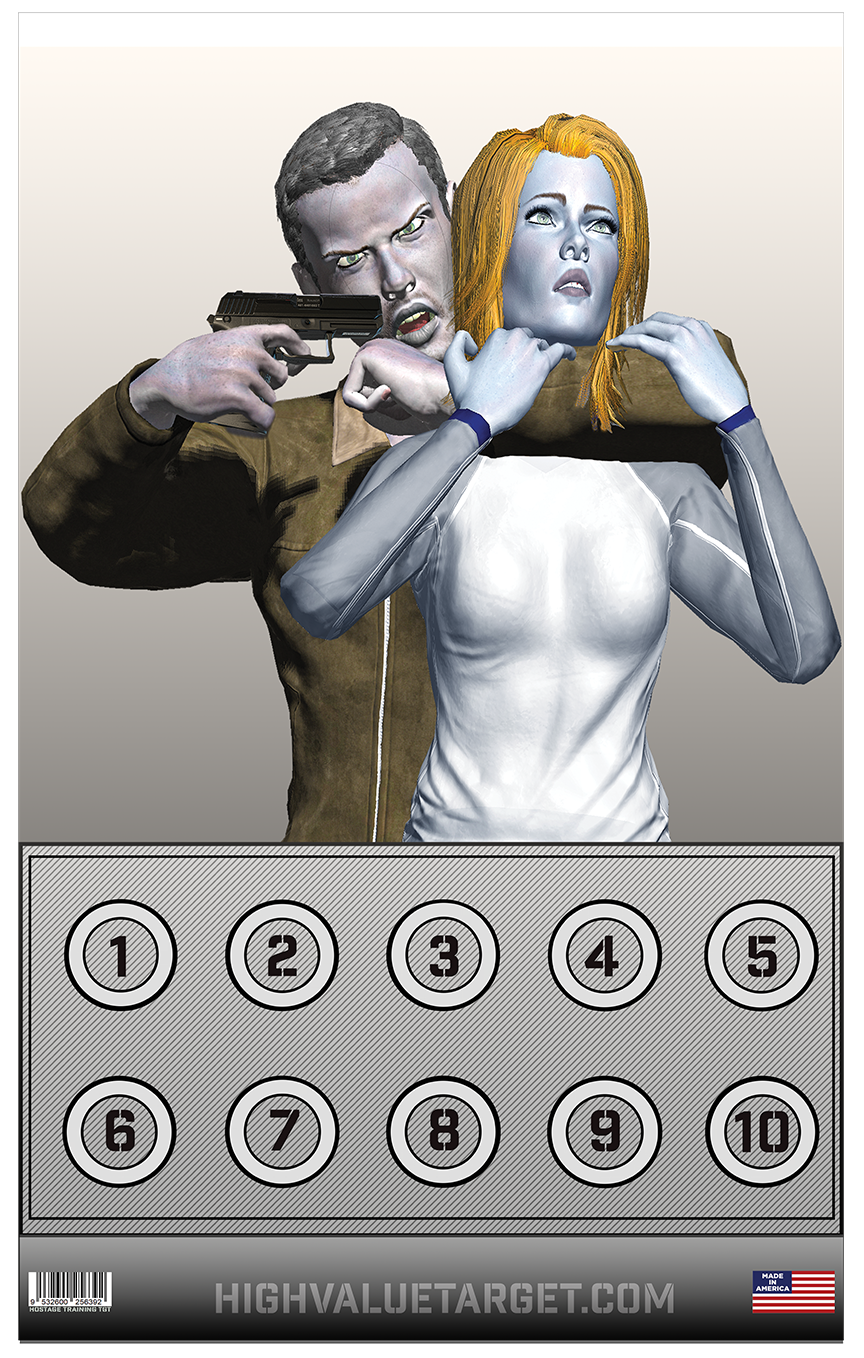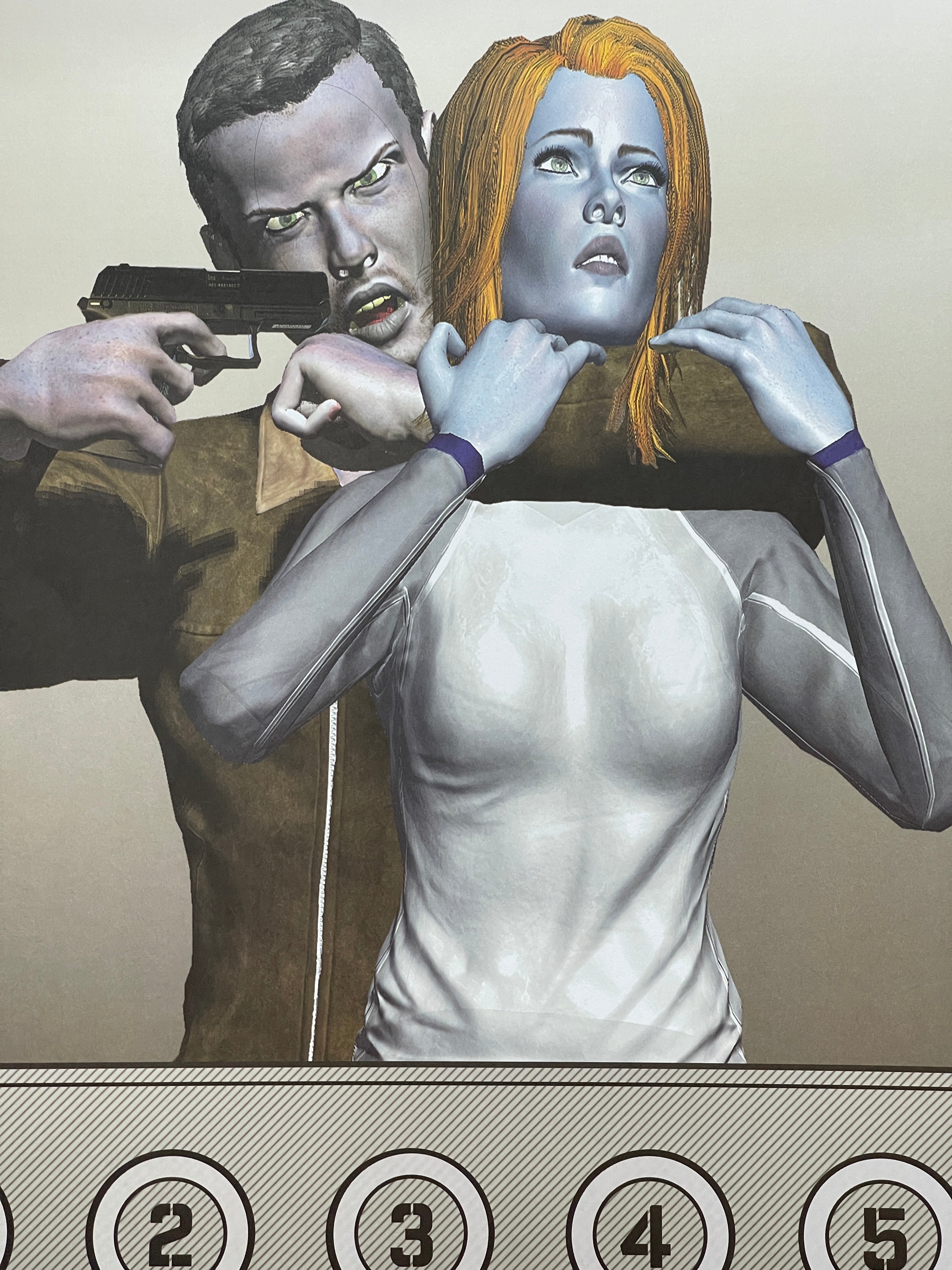 Hostage Training Target
---
Targets are sold in quantities of 10, each "add to cart" = 10 targets.
 This target is similar to Pistol Warmup except it lacks printed instructions, perfect for all rifle and pistol drills. Numbers within the aiming points allow for creative training design and cognitive based shooting drills.

Features:
This specialty paper, C1s card-stock will take 3X as many rounds as standard target paper and resist weather, better.  All targets are printed on this paper.
10 numerical aiming points 2.8 inches across.
Darker background shading reduces glare in bright sunlight and improves contrast for use with night vision devices.
Size - 21 X 33 inches long, suitable for the Shoot House and most outdoor target stands.
Centralized aiming points for indoor range use.