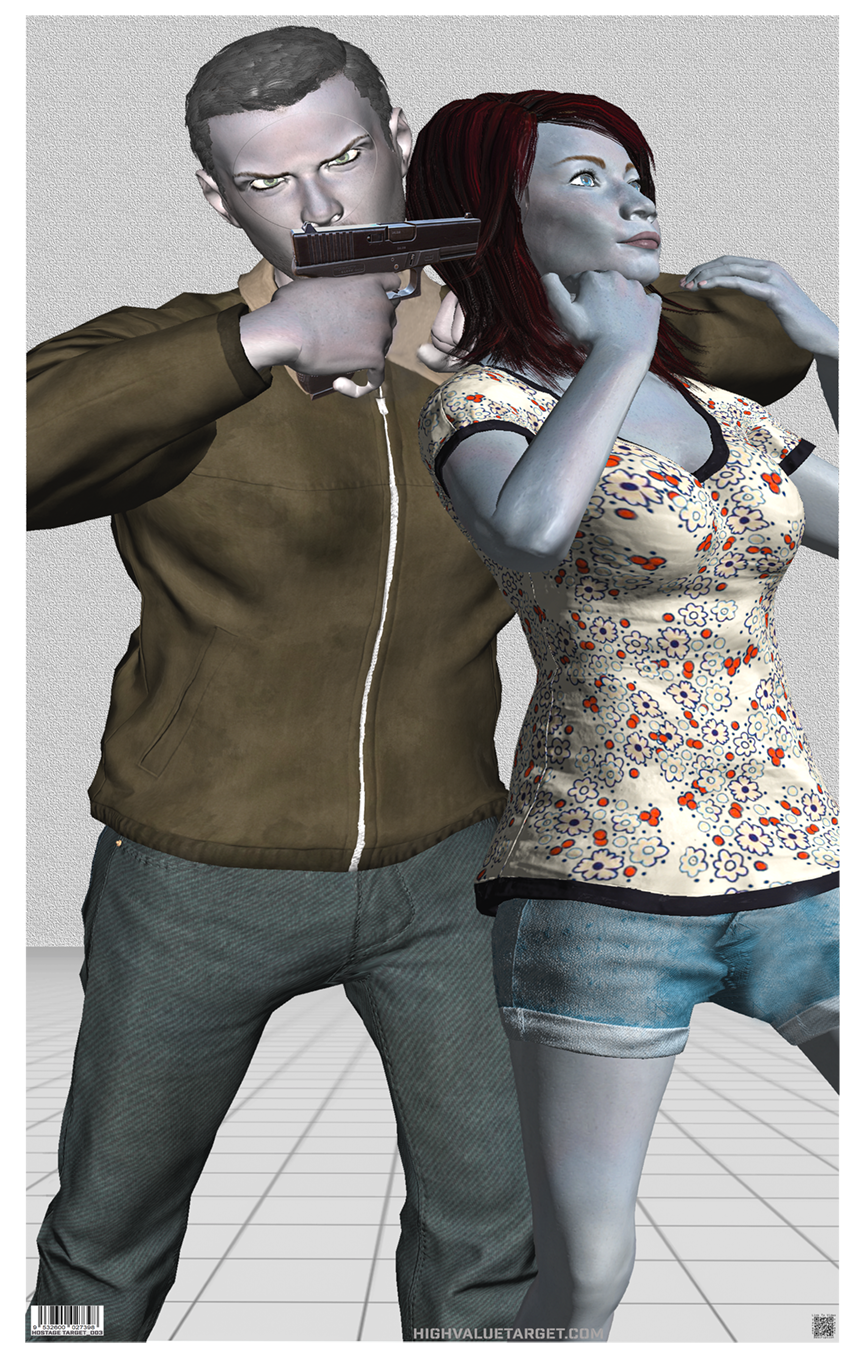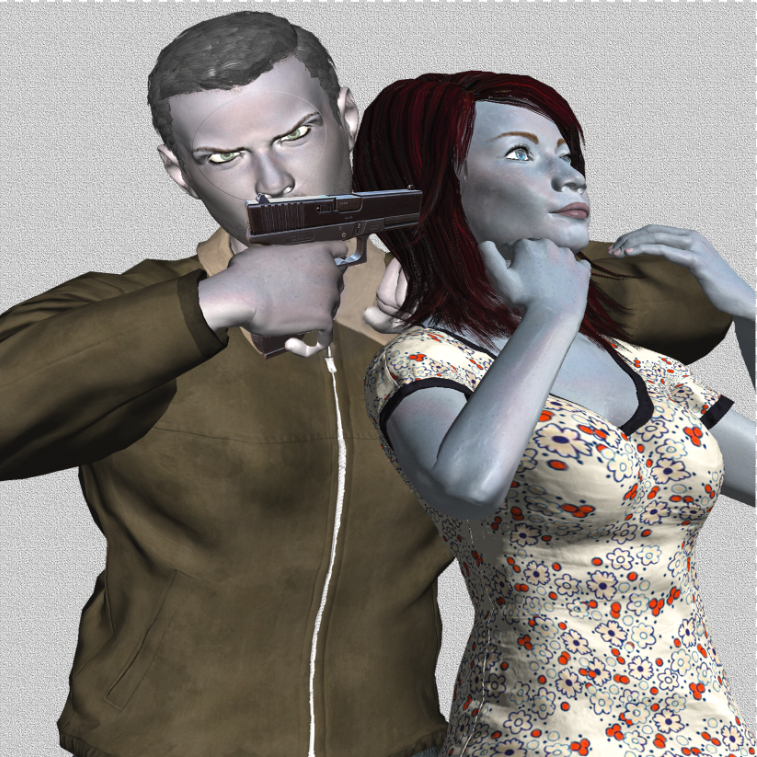 Hostage Target_003
---
Targets are sold in quantities of 10, each "add to cart" = 10 targets.
Description:
This hostage scenario target depicts a doable shot needed to eliminate the threat. This target may be trained during standard shooting drills on the range and later inserted into force-on-force, or live fire training in the shoot house.
Features:
All targets printed exclusively on C1s card-stock paper allowing for 3x as many rounds before the target is changed out. This paper significantly increases longevity, resists weather and show's shot groups better than standard targets.
5 inch width across shooters head
The Threat Elimination Zone™ is faintly depicted over the nerve center of the brain and shown as 2.5 inch circle not easily visible to the shooter.

3D shading enhances contrast & depth, reduces glare and is ideally suited for night vision devices.
Ideally suited targets for Airsoft, UTM, and Simunition training.
Size - 21 X 33 inches long, suitable for the Shoot House and most outdoor target stands.