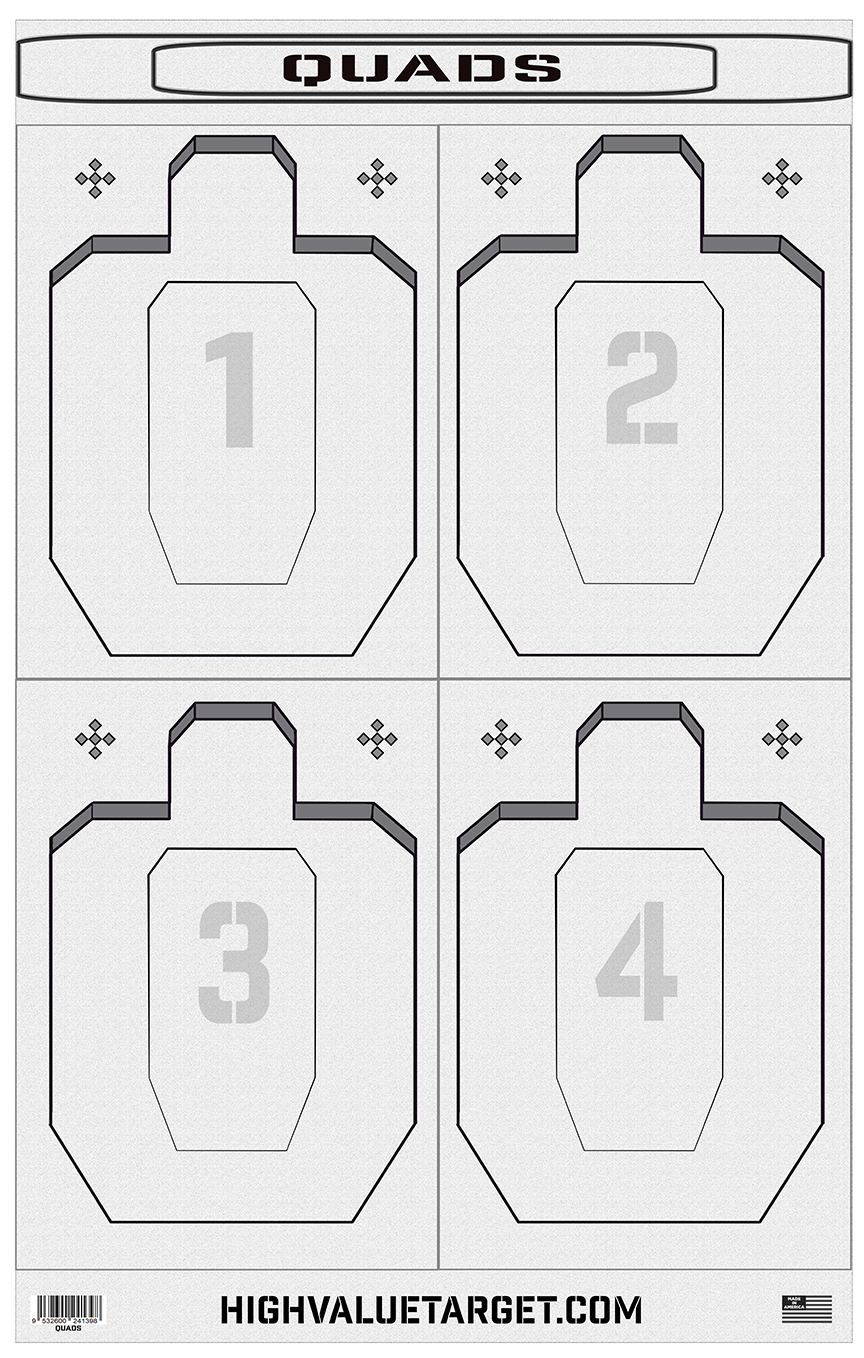 FOUR
---
Targets are sold in quantities of 10, each "add to cart" = 10 targets.
Description:
  Each of the four targets is 8 inches wide X 12 inches high. The "T" zone is 2 inches wide X 2 inches high. The center "A Zone" aiming point is 4 inches wide X 6 inches high. This target is the work-horse used for all handgun, rifle and precision rifle training. Also, ideally suited for sighting in red-dot optics. *Shooting drills for this particular target are listed in the Frog Blog.

Features:
All targets printed exclusively on C1s card-stock paper allowing for 3x as many rounds before the target is changed out. This paper significantly increases longevity, resists weather and show's shot groups better than standard targets.
There is a 4 inch gap on top and bottom, centralizing the aiming points for indoor range use.
The color contrasting background clearly identifies the different targets and zones, also ideally well suited for sighting in red-dot optics, precision rifle and night vision devices.

Overall Size - 21 X 33 inches long, fit IPSC style outdoor shooting stands.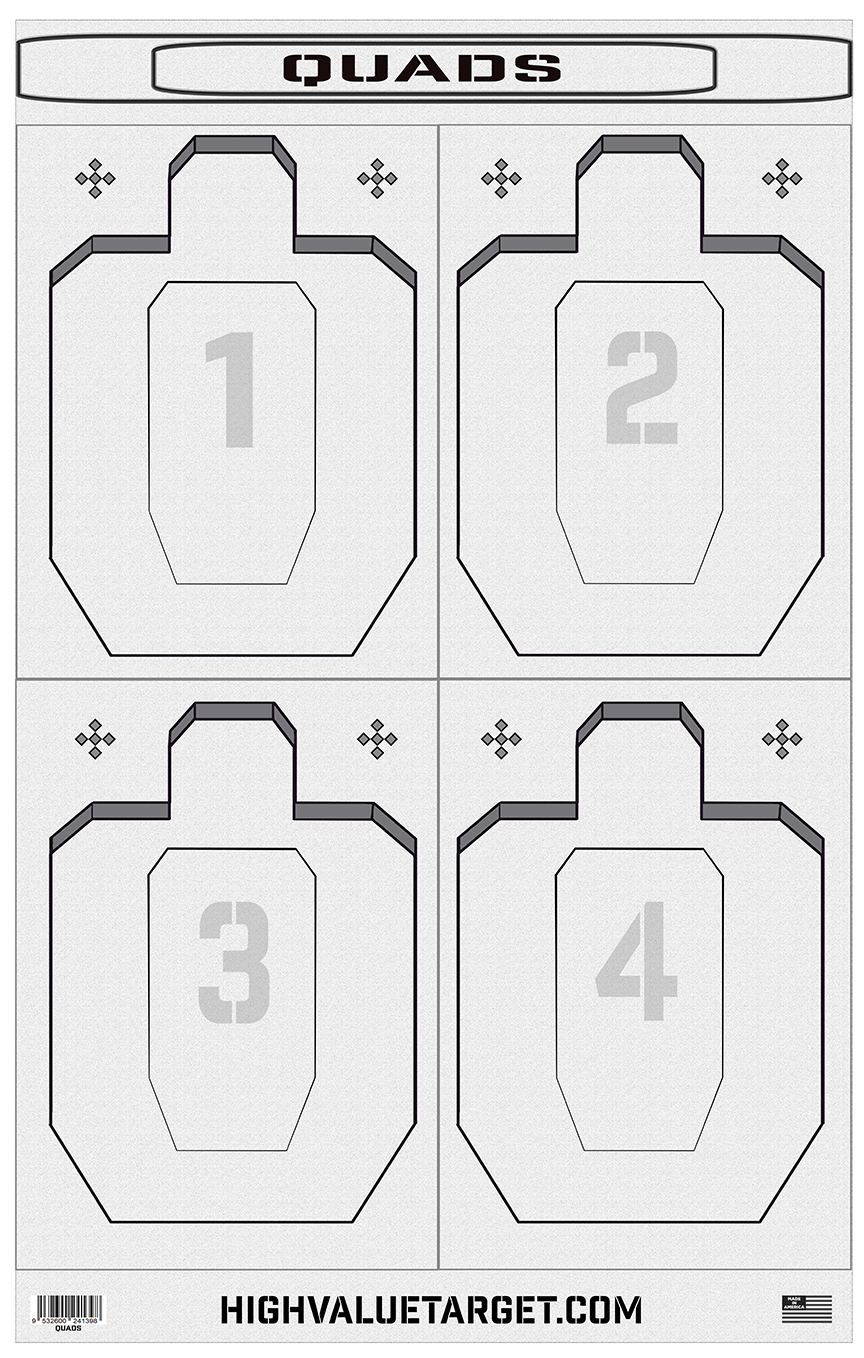 FOUR
Sale price

$24.90
Regular price
(/)