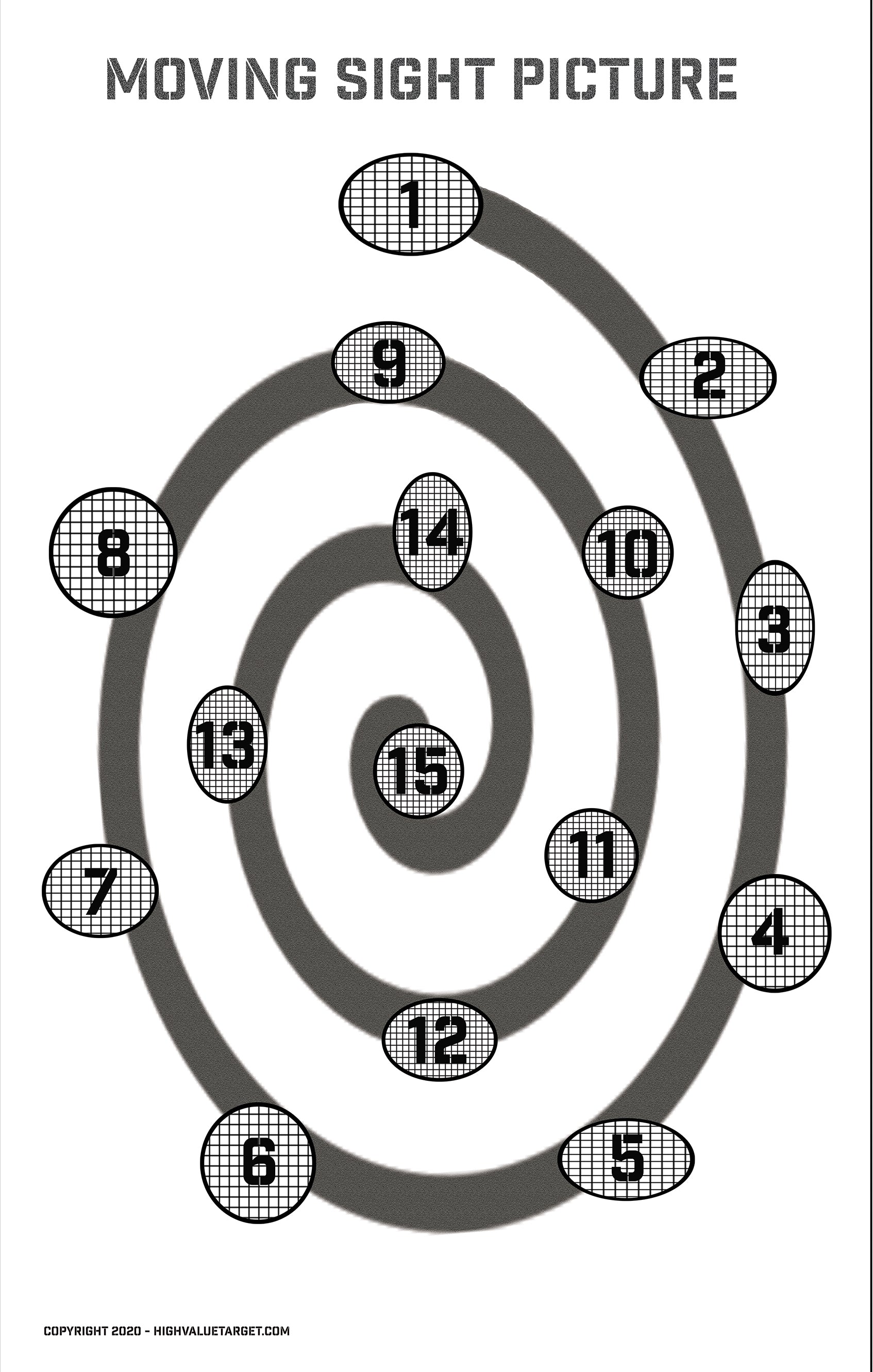 Moving Sight Picture
---
Targets are sold in quantities of 10, each "add to cart" = 10 targets.

 *A free download is available for this target and includes recommendations for how to use this target. You may view that file on your phone at the range, or you may find the same information in the Frog Blog.
Description:
Designed to teach advanced shooting concepts, such as, maintaining a sight picture while moving the muzzle and pressing the trigger. We found this to be a versatile target works well for a variety of shooting drills, especially magazine change drills. Beginner and novice shooters will find 15 different aiming points to practice fundamental skills.

Features:
All targets printed exclusively on C1s card-stock paper allowing for 3x as many rounds before the target is changed out. This paper significantly increases longevity, resists weather and show's shot groups better than standard targets.
15 different aiming points, efficiently using the entire target space.
Also, Ideally suited target for Airsoft, Simmunition or UTM non-lethal training weapons.

Size - 21 X 33 inches long, suitable for the Shoot House and most outdoor target stands.