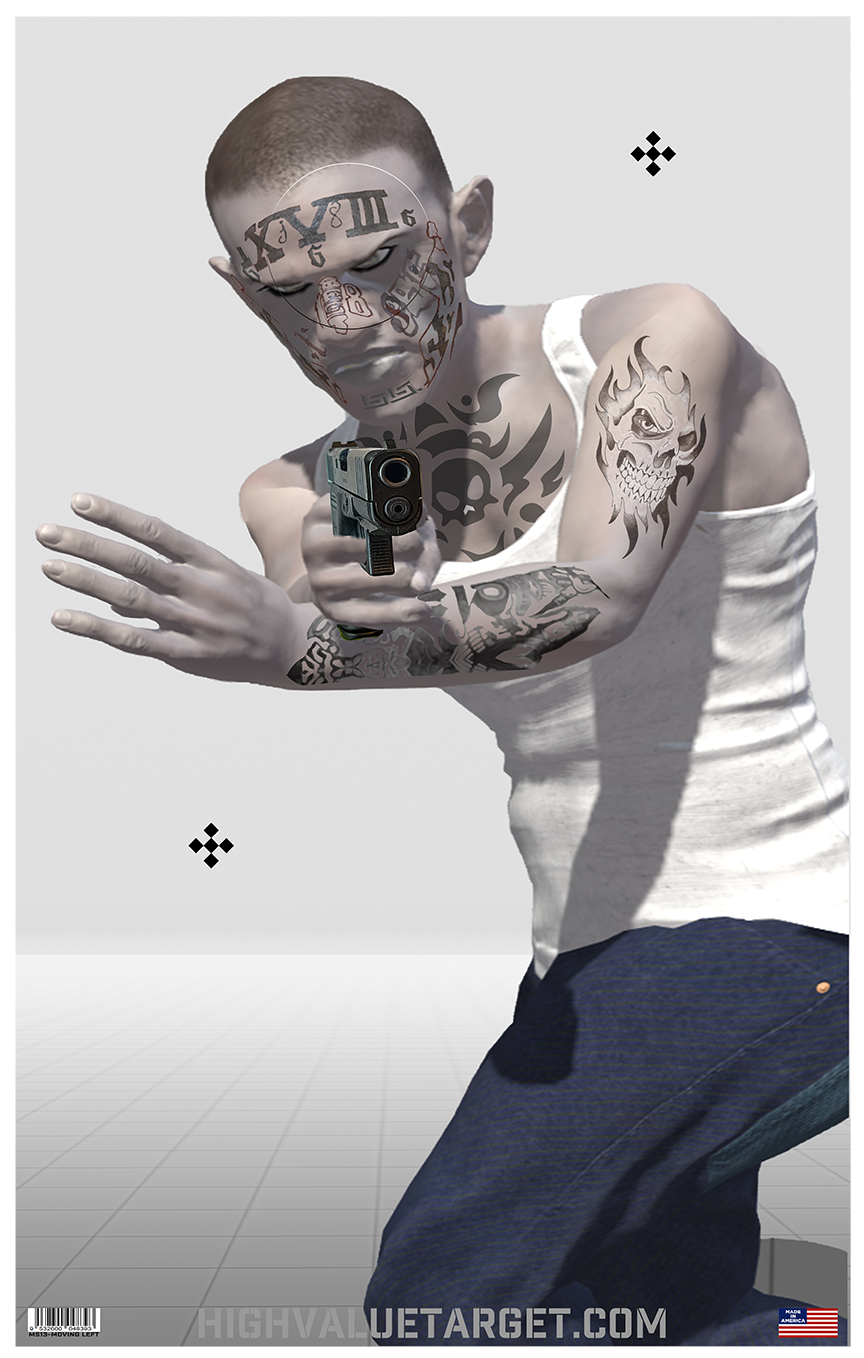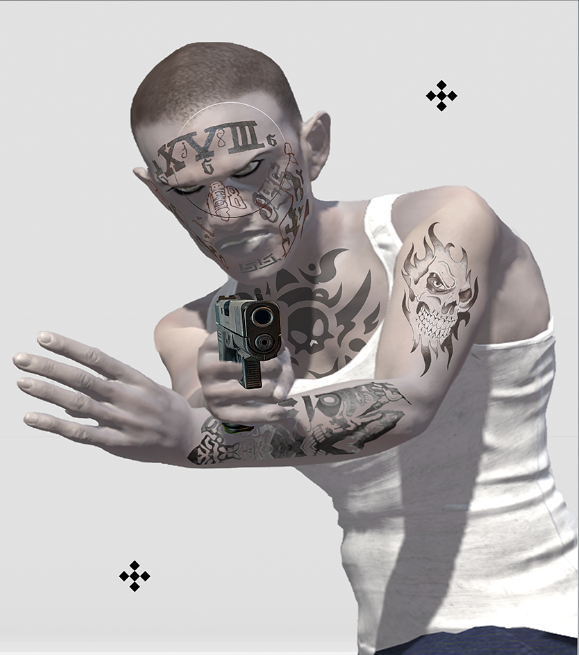 MS13 Moving Left
---
Targets sold beginning in quantities of 10. Each "add to cart" = 10 targets.
Description:
This versatile target is best for law enforcement, home defense  and those carrying concealed. This target also challenges rifle shooters and snipers to place rounds effectively on target. This target character is depicted in motion allowing the brain to familiarize itself with varied body positions. Through time and repetition we train ourselves to immediately recognize the ideal shot placement location.

Features:
Centralized aiming points for indoor range use.
The head is 7 inches across and the shoulders present 14 visible inches to the shooter.
Two additional 1 inch aiming points to confirm zero. 

Target size - 21 X 33 inches long, fits most outdoor shooting stands.

3D shading enhances contrast & depth, reduces glare and is ideally suited for night vision devices.

Thick C1s card-stock paper lasts 3x as long as normal paper targets. Additionally, this paper stands up to weather and show's shot groups better.