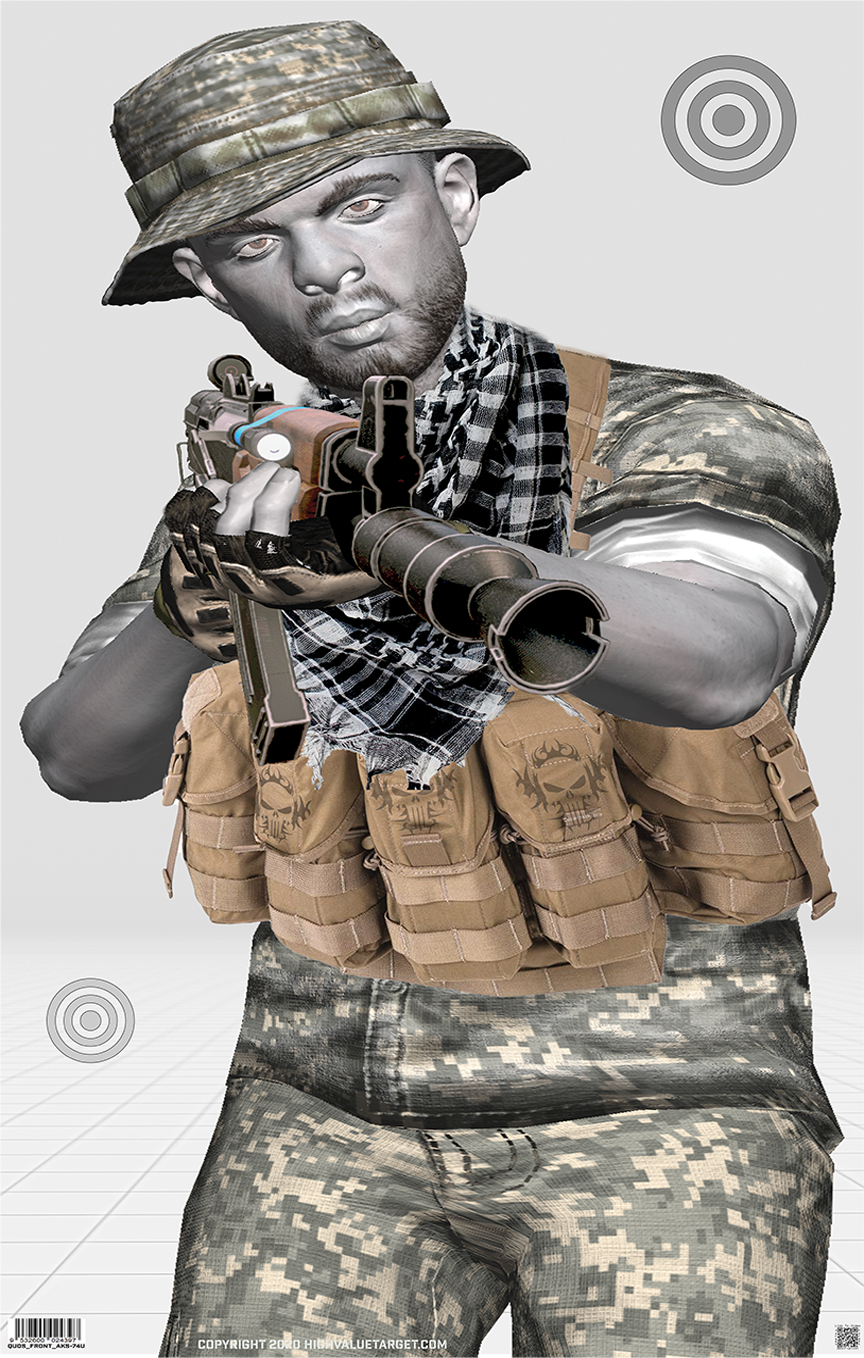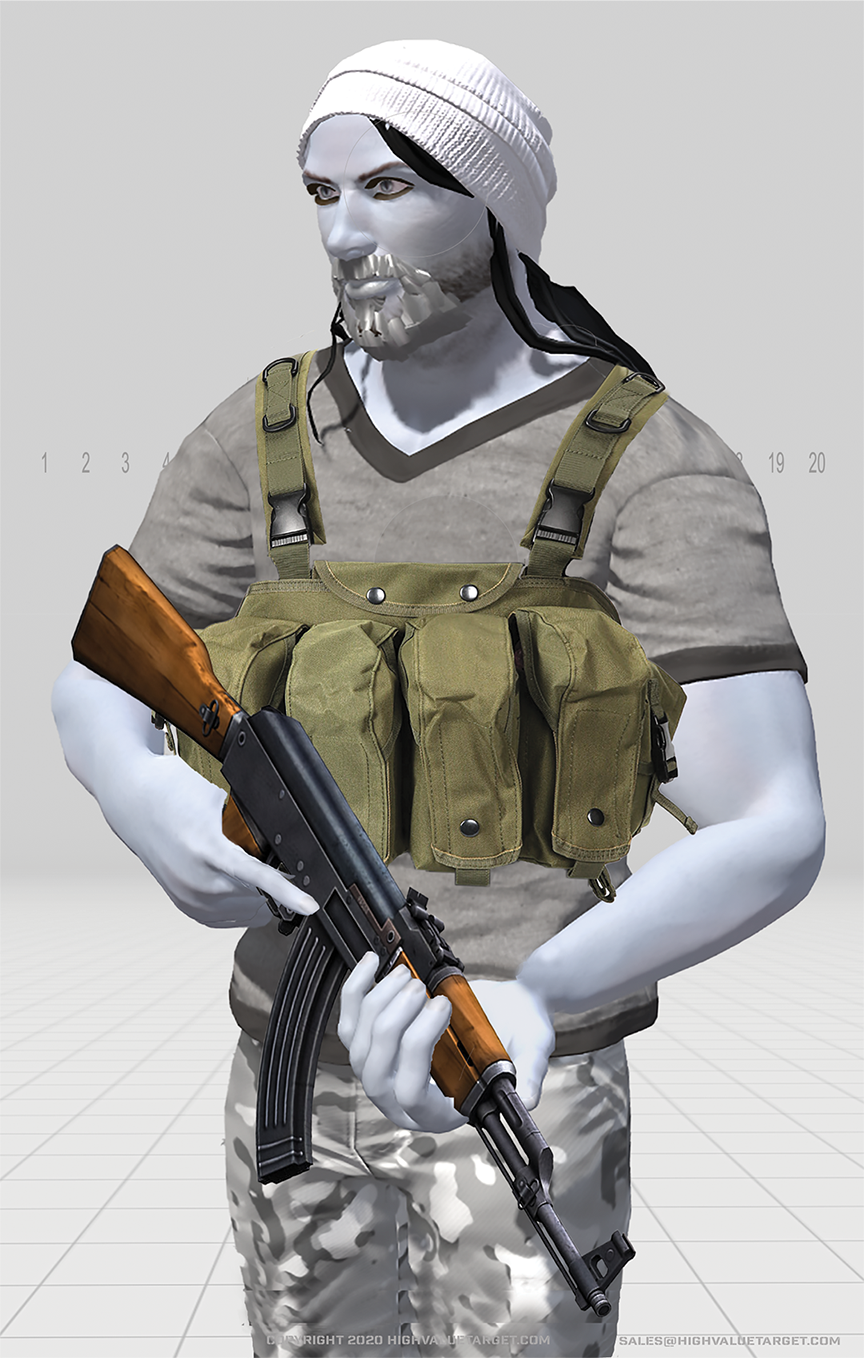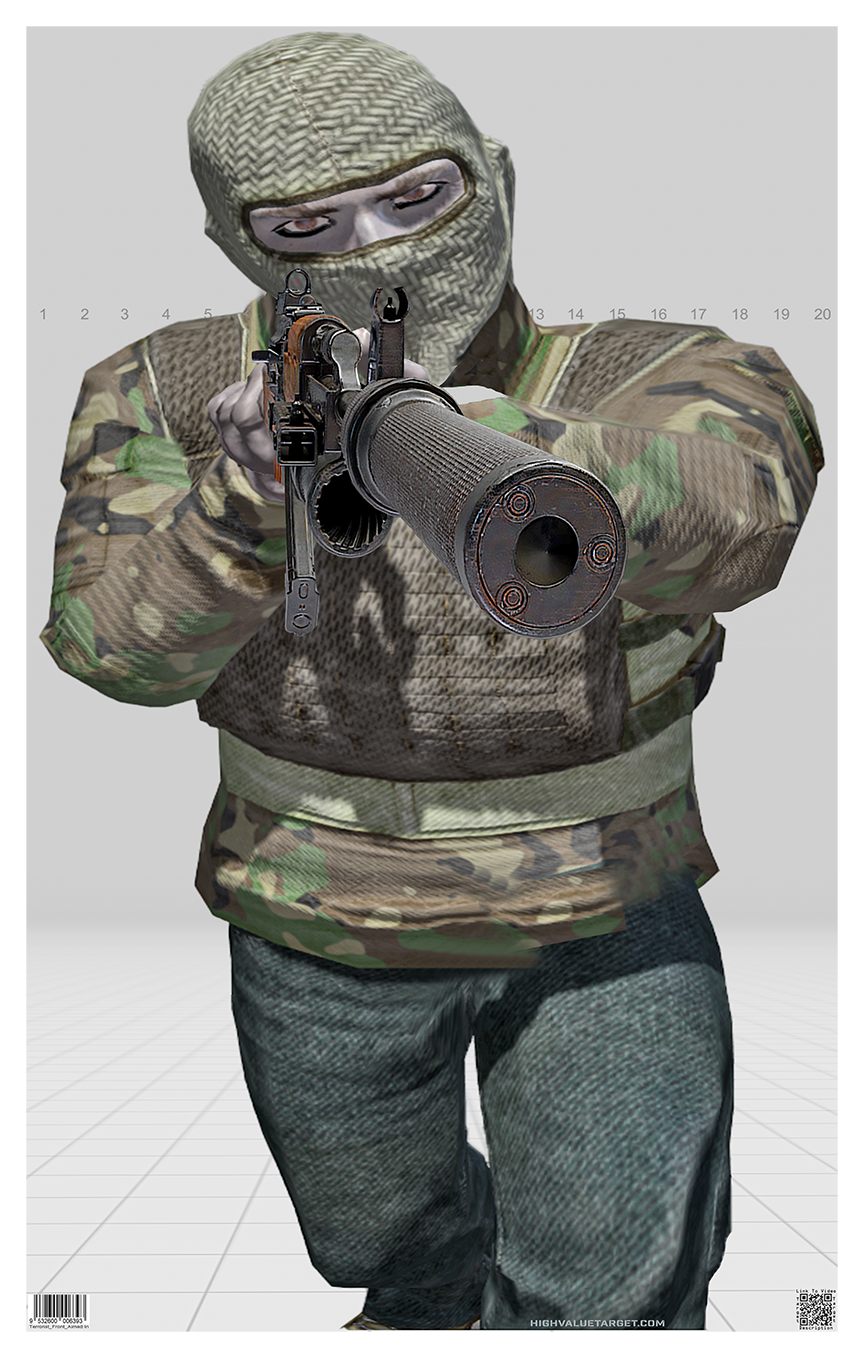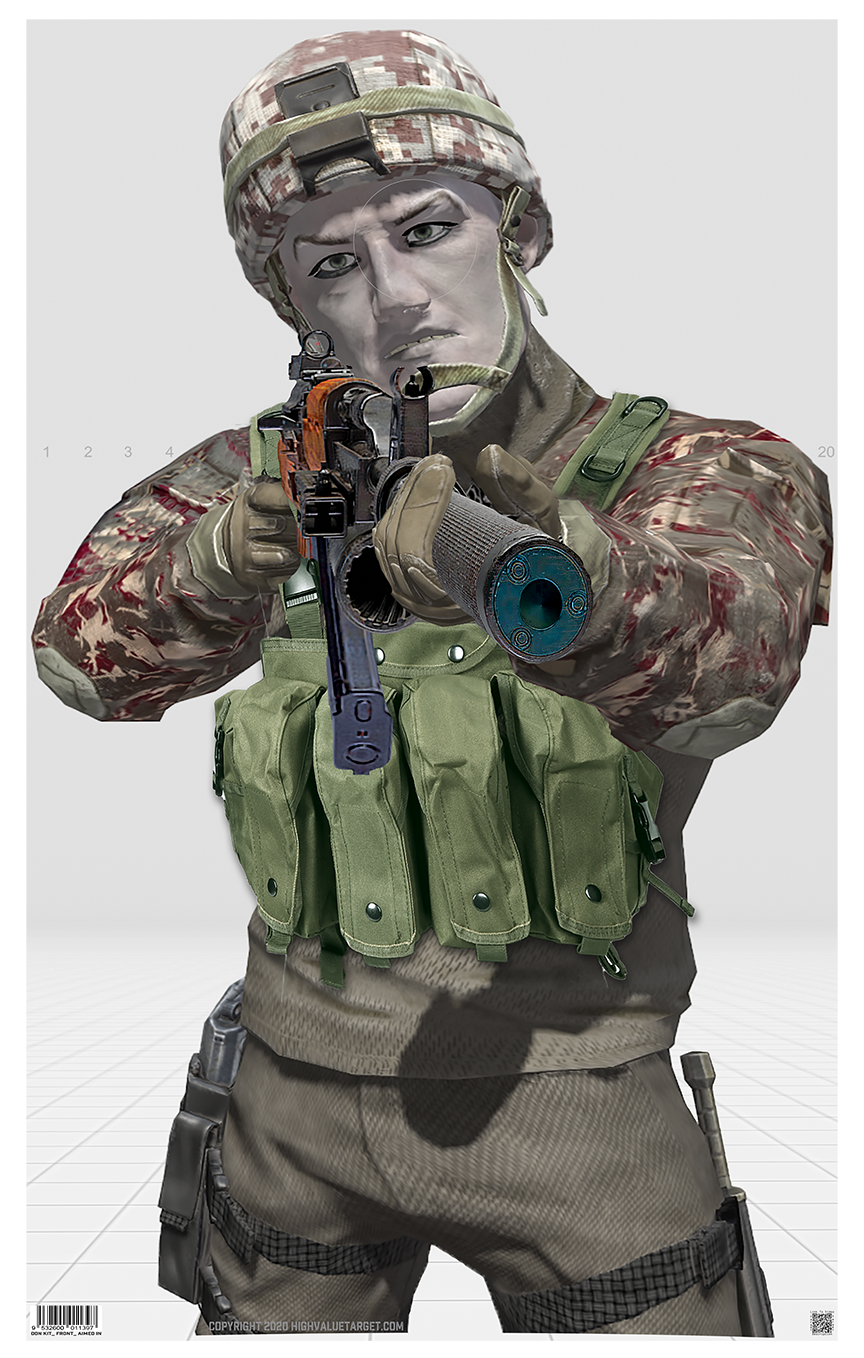 20 Targets, Terrorists
---
Four targets, 5 of each - 20 qty total.



1.  QUDS Force 

2.  Beanie & Dreads 45º 

3.  Terrorist Front Aimed In 

4.  Don Kit 

All targets Feature:
Background shading reduces glare outdoors, enhances contrast & depth, and is compatible with night vision devices.
Super thick paper resists weather and show's shot groups better; Also, ideally suited for Airsoft, UTM, and Simunition training.
Size - 21 X 33 inches long, suitable for the Shoot House and most outdoor target stands.