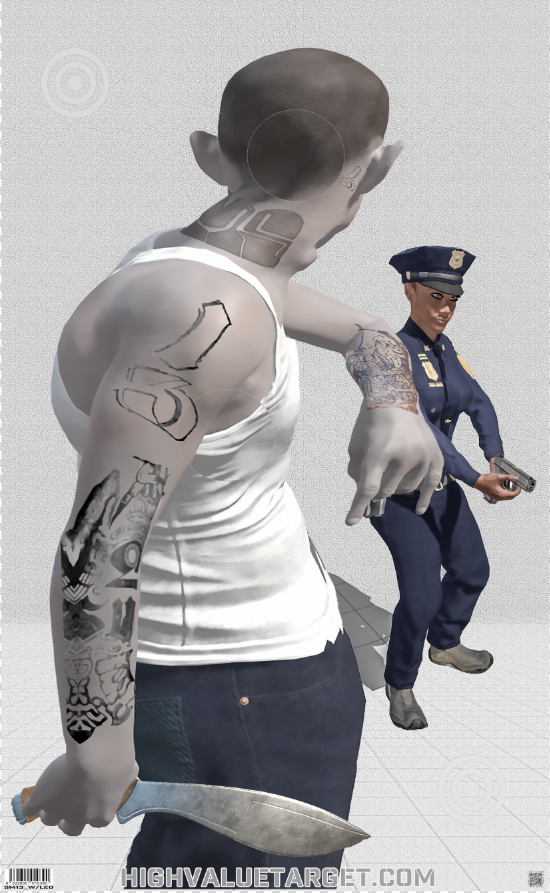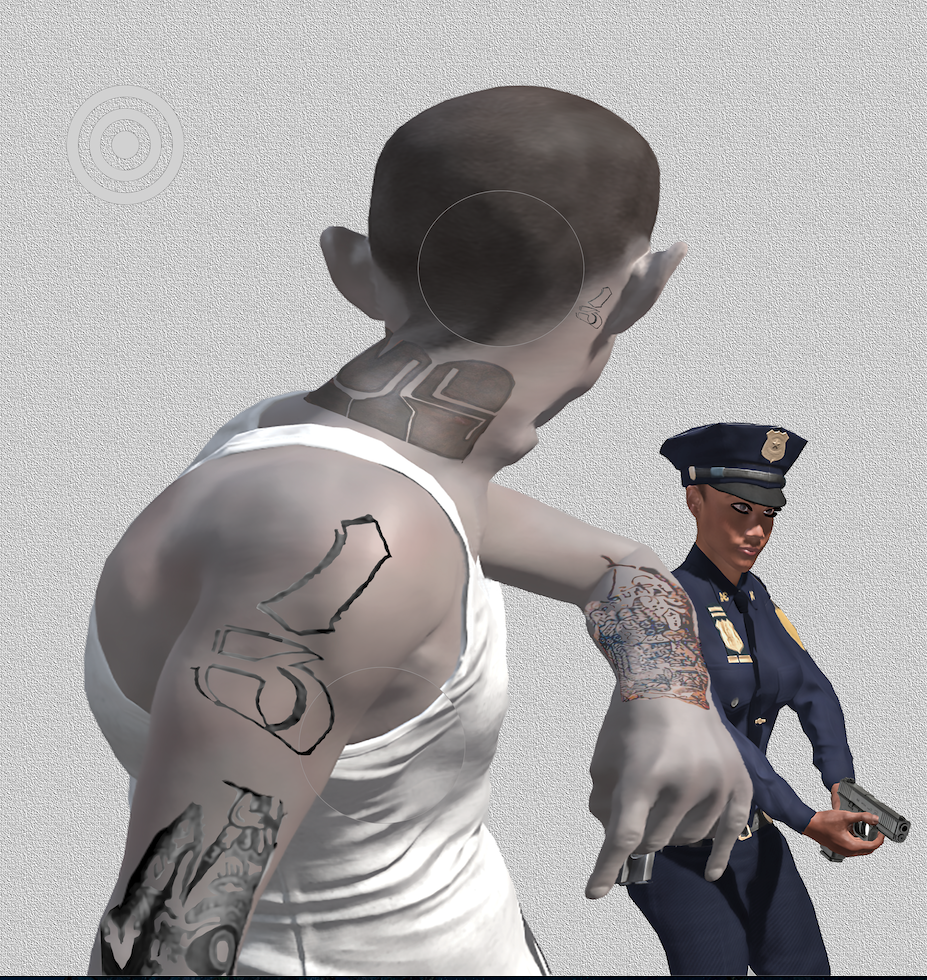 MS13 w/LEO
---
Targets are sold in quantities of 10, each "add to cart" = 10 targets.


Description:
 This is a Scenario Based Training™ target for law enforcement and civilian training, intended to instill shooter confidence when background cannot be clear.  In this scenario the gang member is seen throwing a "sign" to other gang members indicating that he is about to attack and kill the distracted police officer in the background. You arrive on scene and understand what is about to occur and decide that lethal force is justified to save the police officer. A round fired into the threat may go through the body an potentially impact the police officer. To counter the bullet trajectory you take a step right changing the angle of engagement, thereby creating a safer shot fired. *Fundamental Safety Rule #4 - always beware of your backstop and what is beyond. Range rules also apply off the range.

Features:
All targets printed exclusively on C1s card-stock paper allowing for 3x as many rounds before the target is changed out. This paper significantly increases longevity, resists weather and show's shot groups better than standard targets.
Two 3 inches circles are faintly depicted on the back of the head and the torso indicating ideal shot placement location.
Textured 3D shading enhances contrast & depth, reduces glare and is ideally suited for night vision devices.
Also, ideally suited target for Airsoft, UTM, and Simunition training.
Size - 21 X 33 inches long, suitable for the Shoot House and most outdoor target stands.