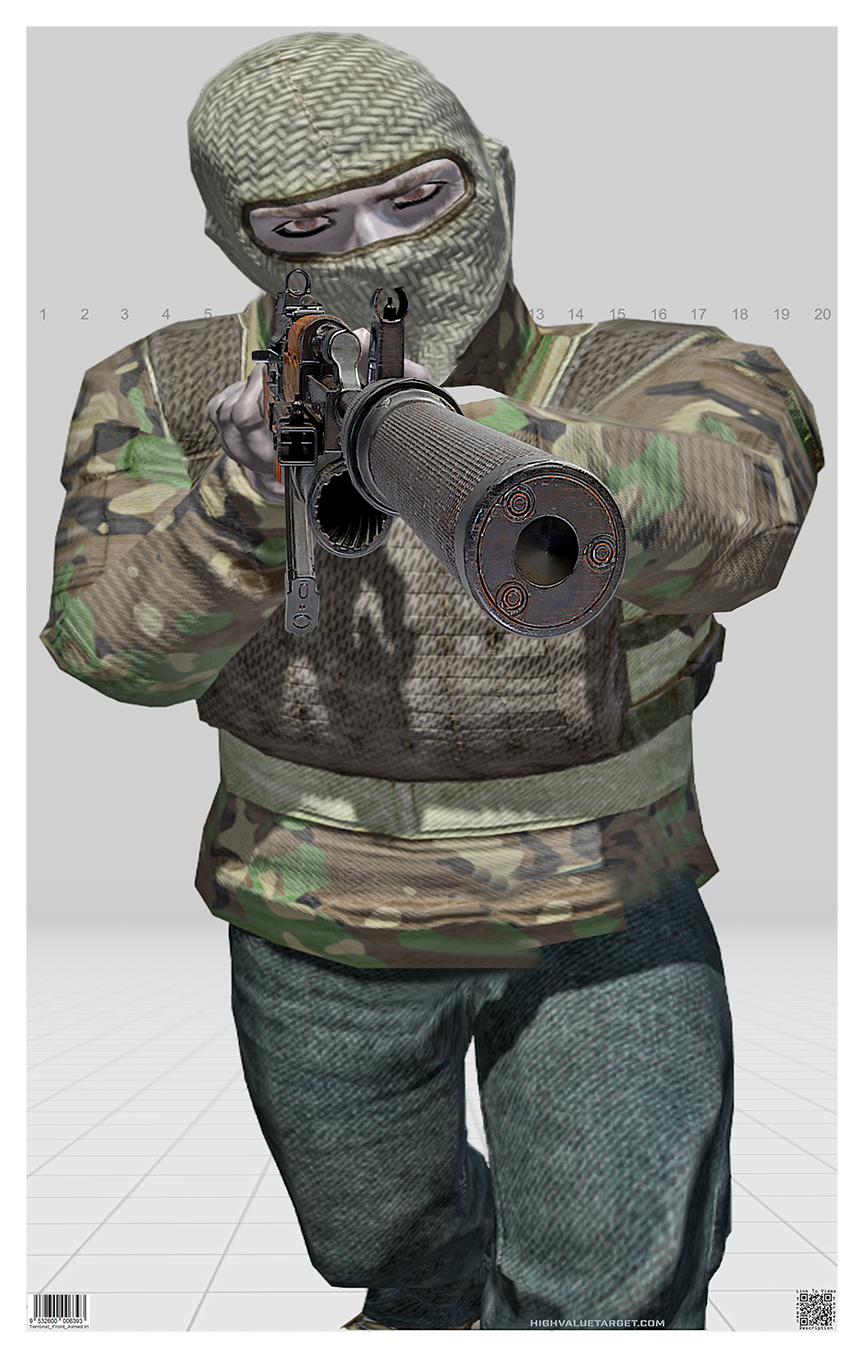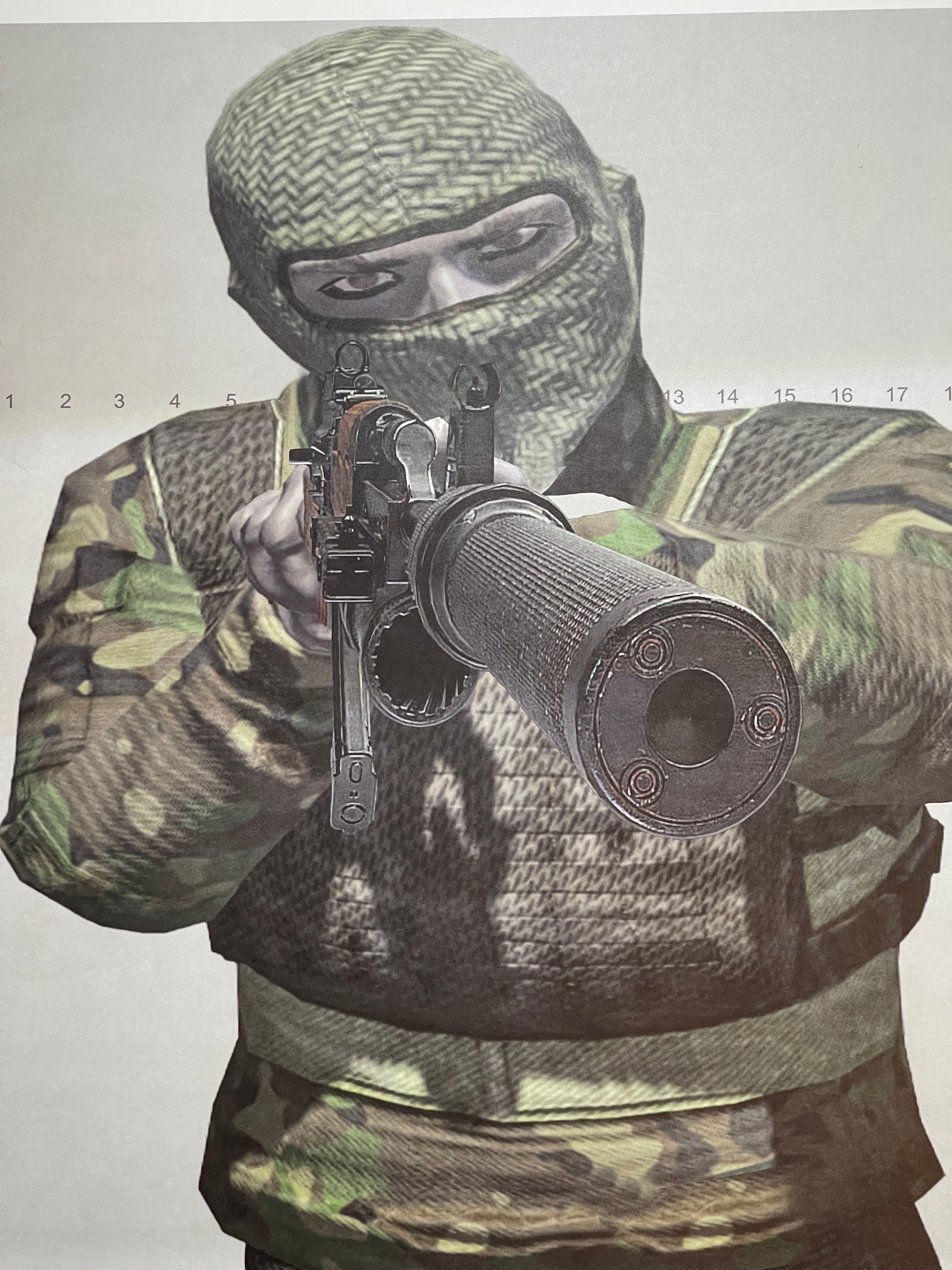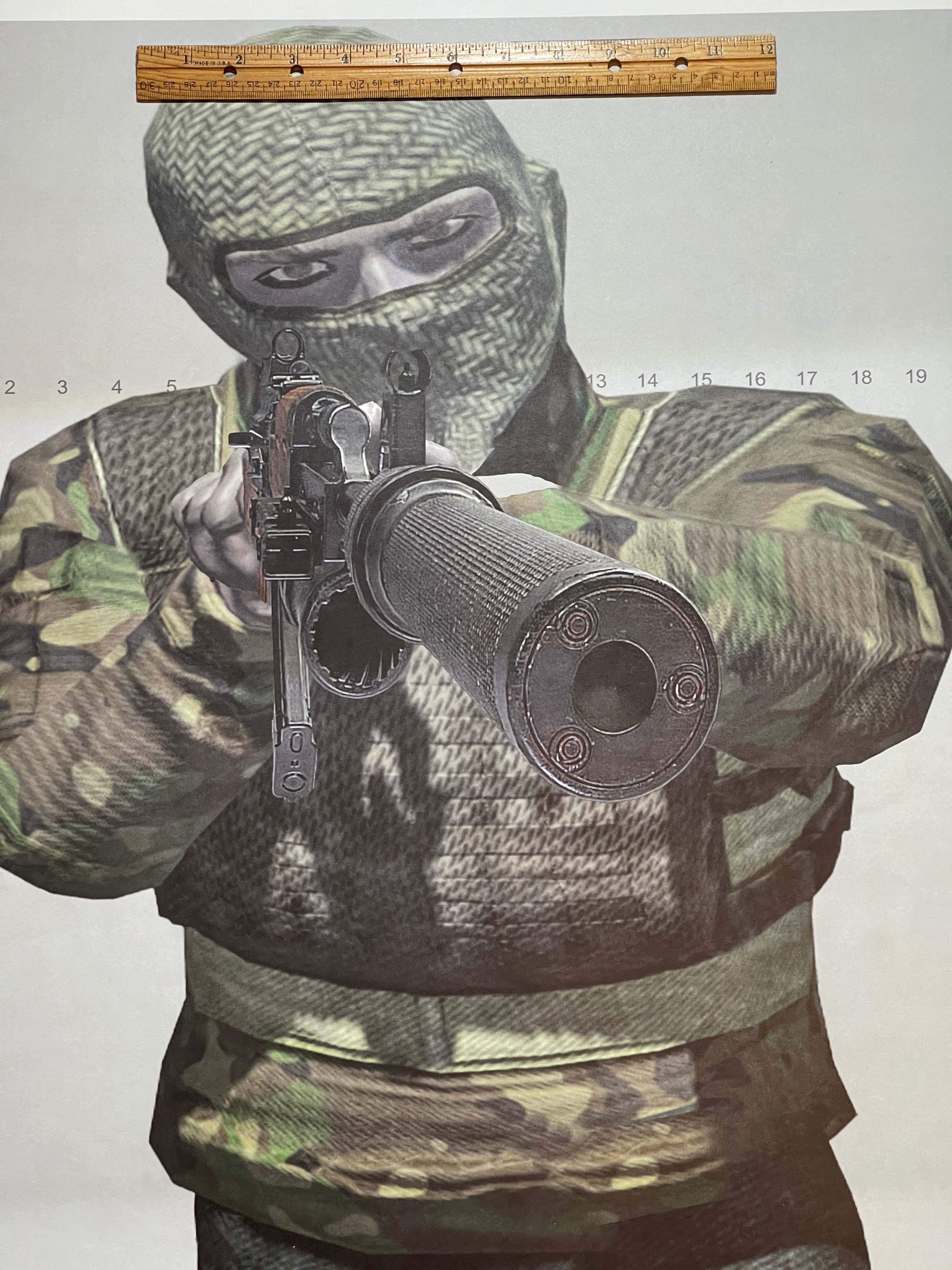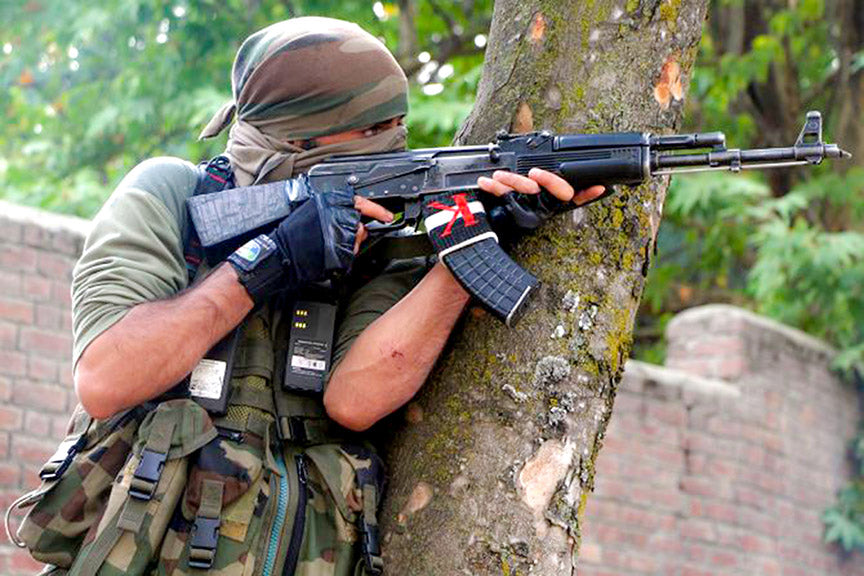 Terrorist_Aimed In
---
Targets are sold in quantities of 10, each "add to cart" = 10 targets.

Description:
  This target character is geared up like a typical Guerrilla warfare fighter. Guerrilla warfare is a form of irregular warfare in which small groups of combatants, such as paramilitary personnel, armed civilians, or irregulars, use military tactics including ambushes, sabotage, raids, hit-and-run tactics, and mobility, to fight a larger and less-mobile traditional military force.

 The target character is wearing a hood to disguise the face which is becoming increasingly common with cameras, drones and facial recognition software. The target character is also depicted wearing a ballistic plate carrier, shots fired center mass on this target are counted as misses. Repetitive drills on the range with this target will teach the shooter to instantly recognize optimal shot placement location which will translate to the Shoot House and into real-world situations. This is a Near Peer threat target depicted wearing a plate carrier, and holding an AK47 with a suppressor and optic.
Features: 
All targets printed exclusively on C1s card-stock paper allowing for 3x as many rounds before the target is changed out. This paper significantly increases longevity, resists weather and show's shot groups better than standard targets.
3D shading enhances contrast & depth, reduces glare and is ideally suited for night vision devices.
 Ideally suited for Airsoft, UTM, and Simunition training.
Size - 21 X 33 inches long.