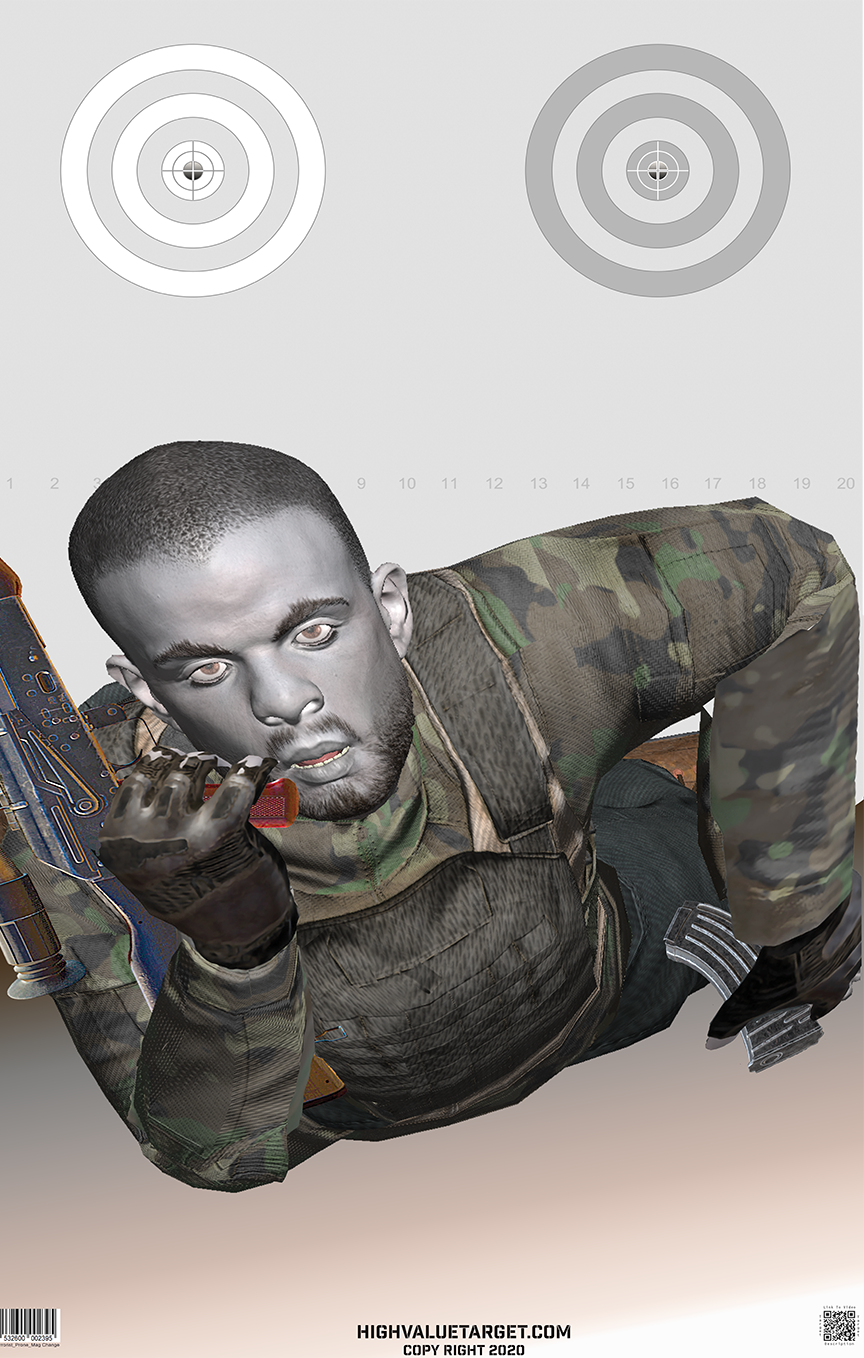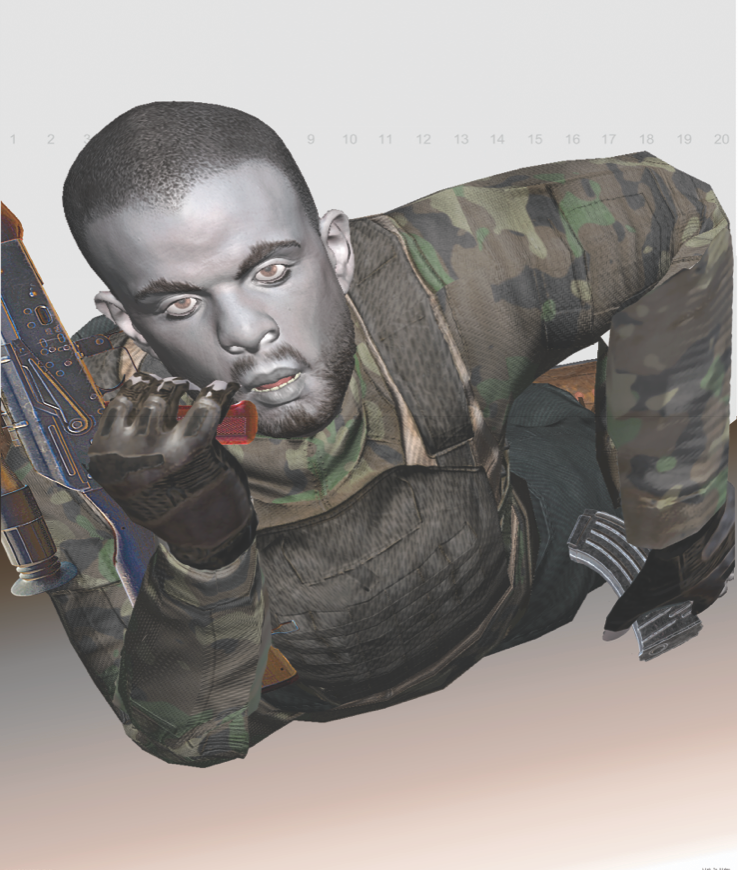 Terrorist_ Prone_ Mag Change
---
Targets are sold in quantities of 10, each "add to cart" = 10 targets.


SALE - 50% At Checkout, Use Code: BG39JEN9PPJH
Description:
A threat in the prone position is much more difficult to detect and eliminate. *Recommendation, snipers place this target low and just off the ground at various distances. This target character is depicted wearing body armor in the prone position, while performing a magazine change. Ideal for tactical rifle training, precision shooters, law enforcement and military snipers. 

 
Features:
3D shading enhances contrast & depth, reduces glare and is ideally suited for night vision devices.
Super thick paper resists weather and show's shot groups better; Also, ideally suited for Airsoft, UTM, and Simunition training.
Size - 21 X 33 inches long, suitable for most outdoor target stands.