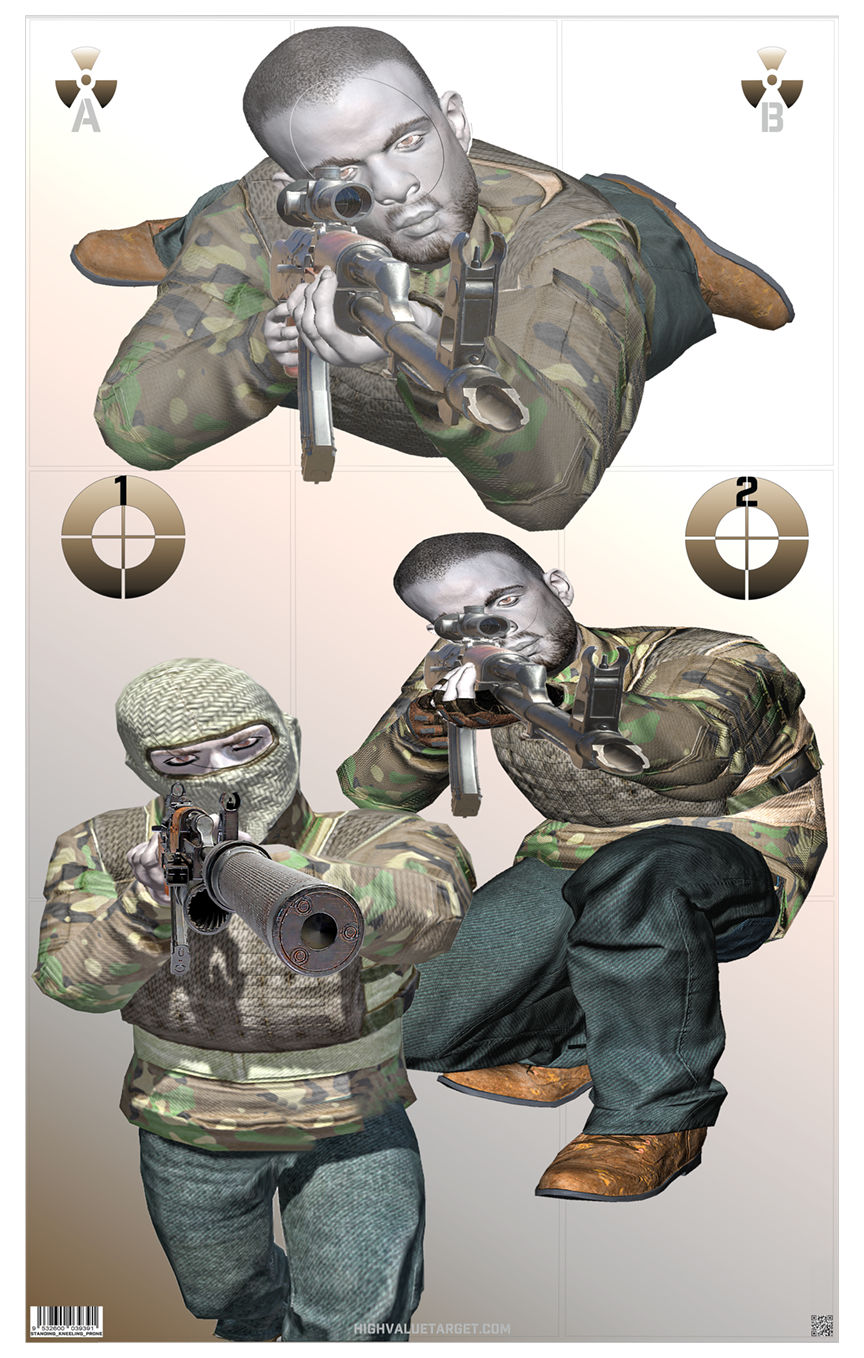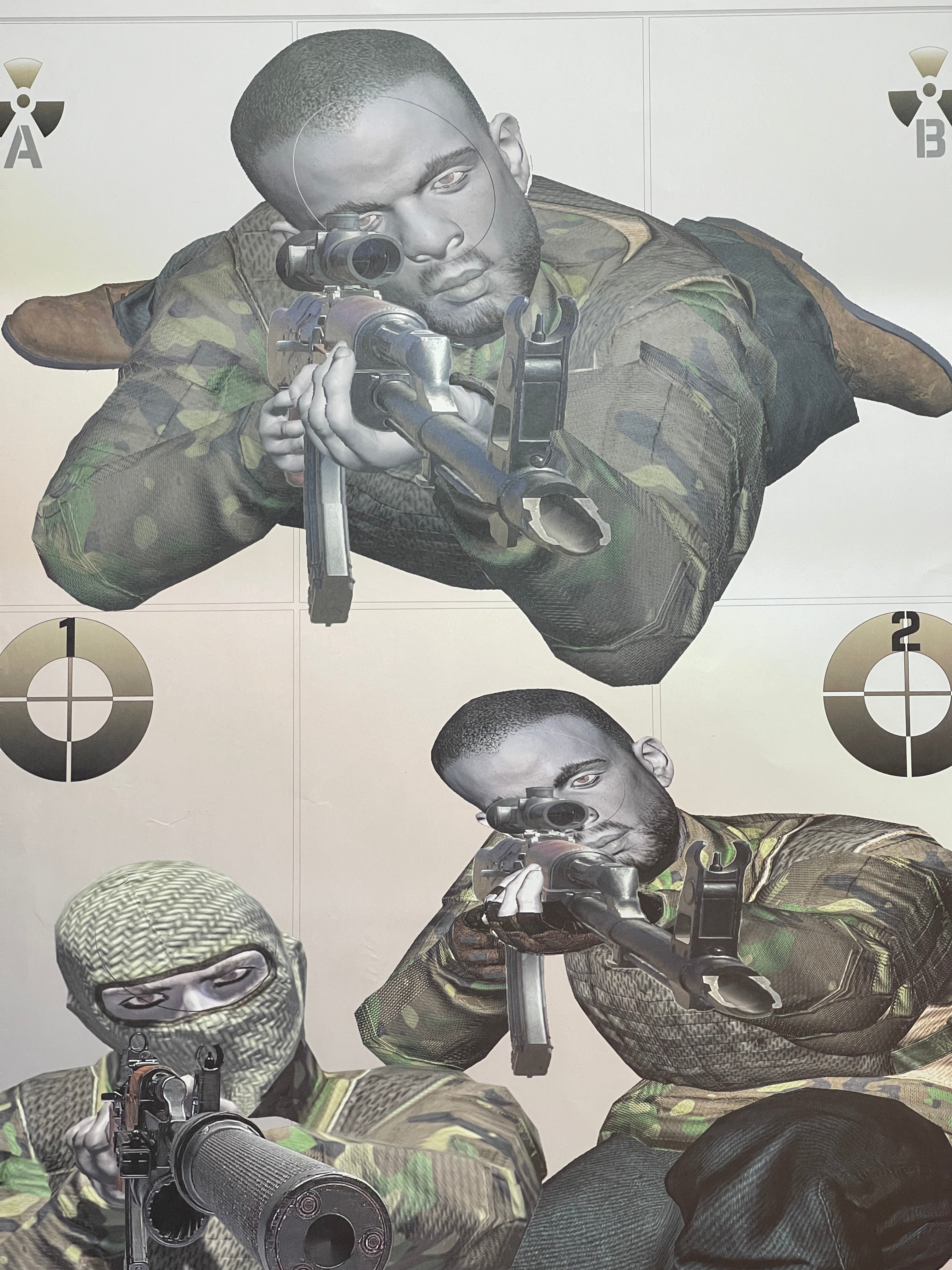 Standing_Kneeling_Prone
---
Targets are sold in quantities of 10, each "add to cart" = 10 targets.
SALE - 50% At Checkout, Use Code: BG39JEN9PPJH
 *Shooting drills for this particular target are listed in the Frog Blog.
Description:
*See shooting drills for this specific target in the Frog Blog/ HVT Shooting drills. 

Features:
All targets printed exclusively on C1s card-stock paper allowing for 3x as many rounds before the target is changed out. This paper significantly increases longevity, resists weather and show's shot groups better than standard targets.
Seven aiming points, including 3 heads and 4 shapes for grouping exercises.

Threat Elimination Zone faintly depicted over the head of each terrorist.
3D shading enhances contrast & depth, reduces glare and is ideally suited for night vision devices.
Ideally suited for Airsoft, UTM, and Simunition training.
Size - 21 X 33 inches long, suitable for the Shoot House and most outdoor target stands.