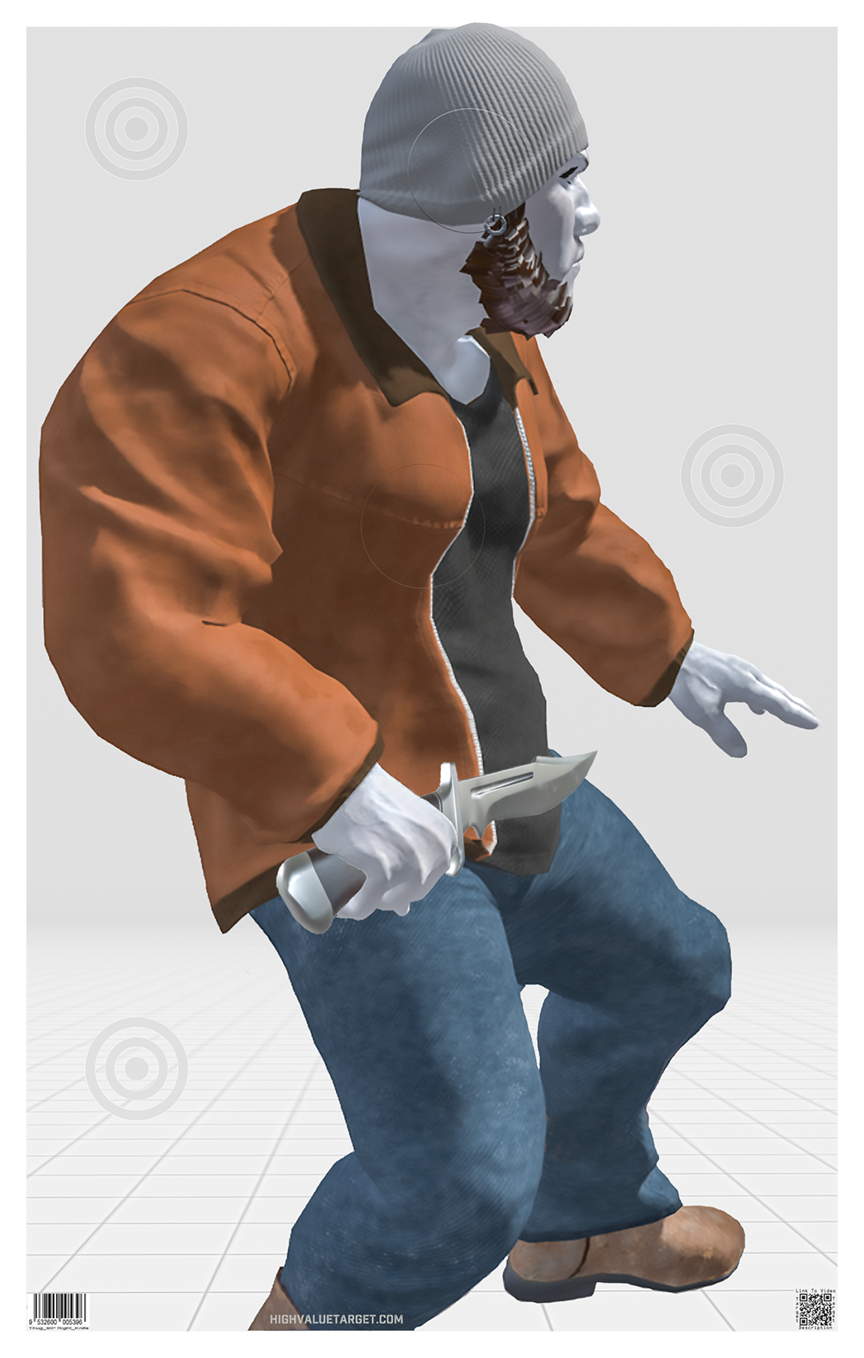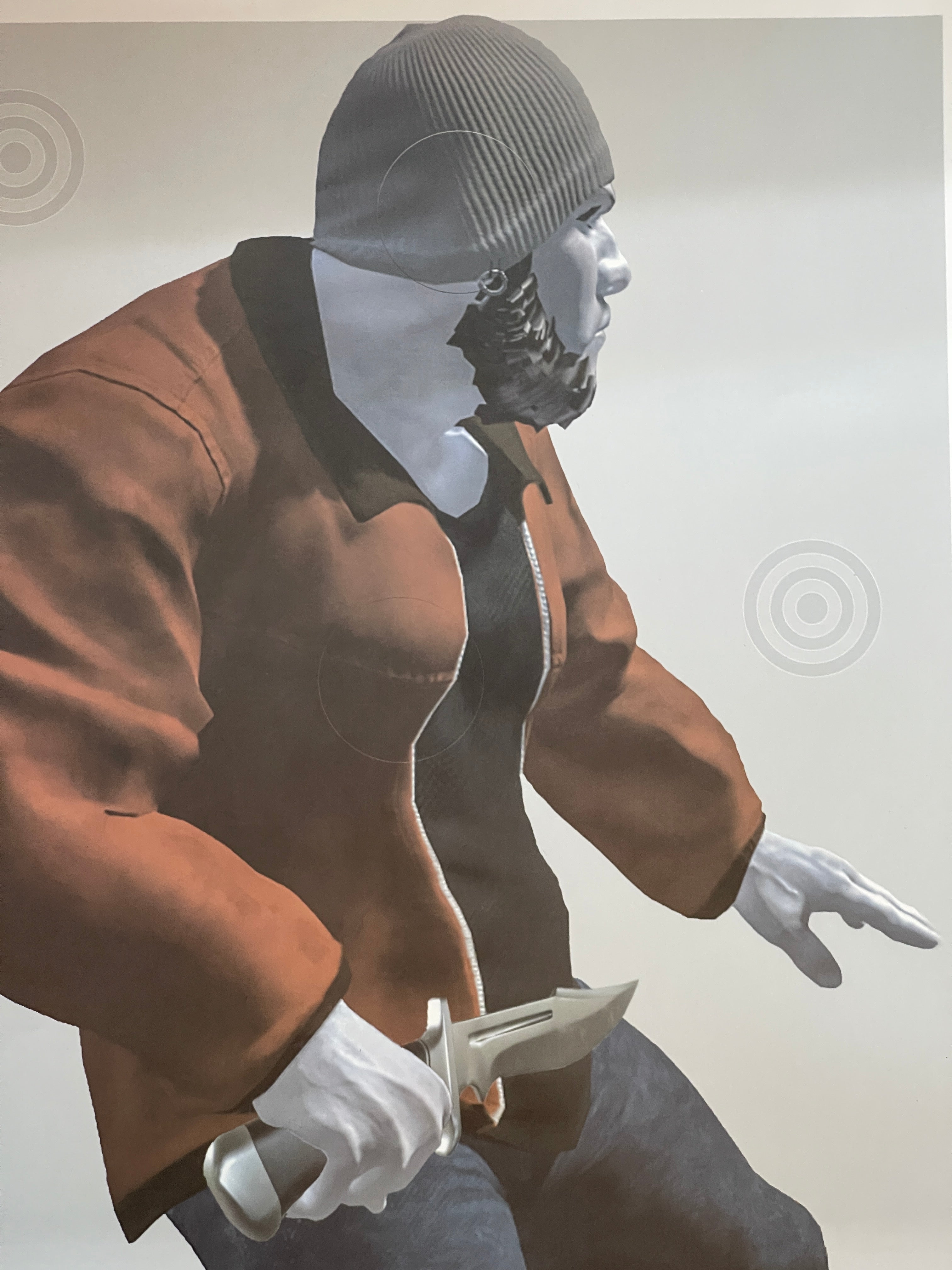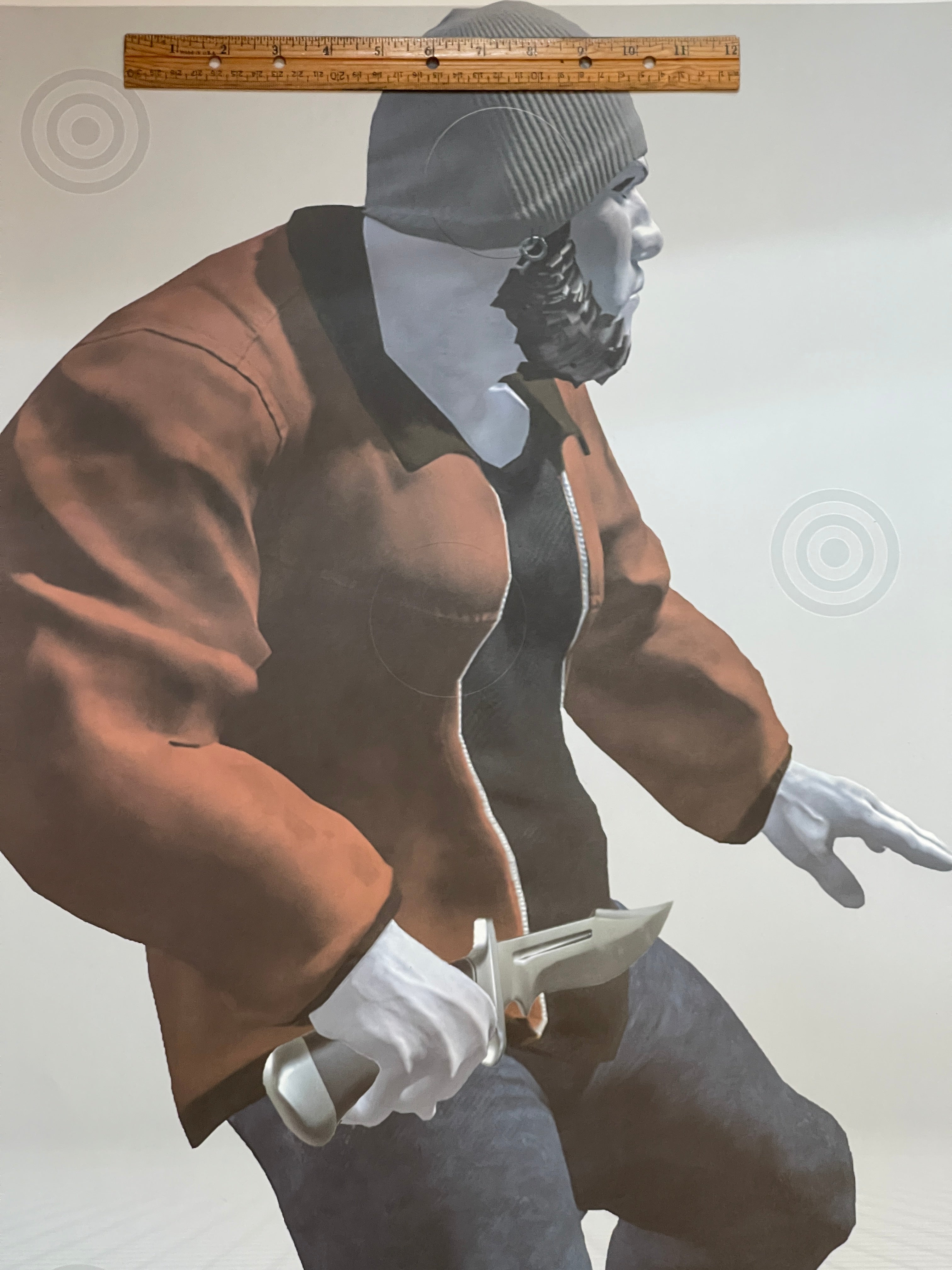 Thug_Knife 90º Right
---
Targets are sold in quantities of 10, each "add to cart" = 10 targets.
Description:
Threats in the real-world present themselves at various angles, therefore this target character is depicted bladed, encouraging the shooter to think in a 3 dimensional space and about how the round will travel through the body. How many grains of lead are in your bullets? How many grains of steel are in a large bowie knife?  People don't always die immediately like they do in the movies. In a situation like this you, the shooter better make sure you eliminate the threat quickly, hopefully with the first shot. As always, one well placed shot is all that's required to eliminate threat. Law enforcement and those carrying concealed should train to eliminate a knife-threat.

Features:
All targets printed exclusively on C1s card-stock paper allowing for 3x as many rounds before the target is changed out. This paper significantly increases longevity, resists weather and show's shot groups better than standard targets.
3D shading enhances contrast & depth, reduces glare and is ideally suited for night vision devices.
Ideally suited target for Airsoft, UTM, and Simunition training.
Size - 21 X 33 inches long.
3.5 inch Threat Elimination Zone™ is faintly depicted over the nerve center of the brain and the heart.